As I was rushing out of the house today I paused for a moment to think if I really needed to take a pair of flats. The heels I picked out are so comfy, that really I didn't need them per say but with my better judgment and knowing the walking I was in for I thought it best. On my way to meet some friends to catch the last part of the royal wedding, a strap on one of my heels broke.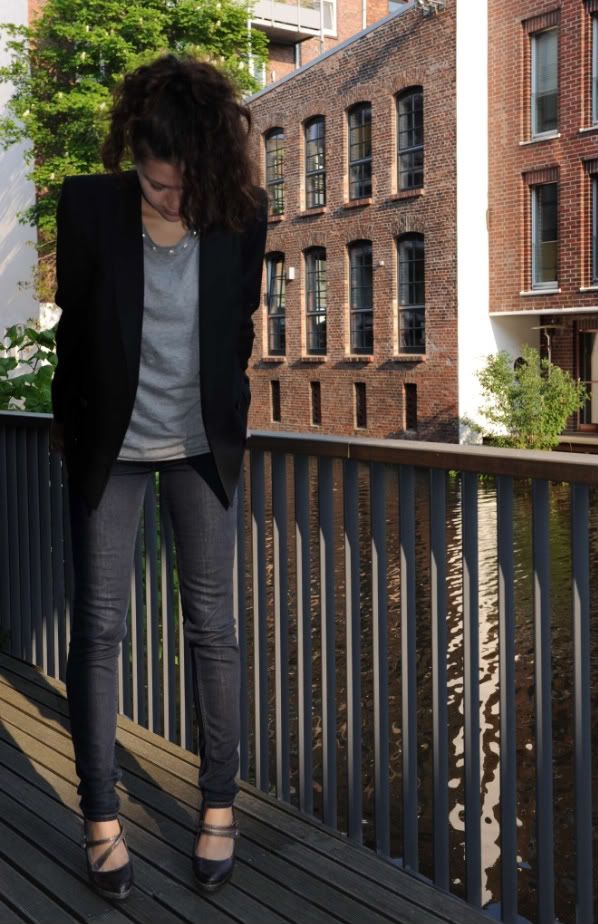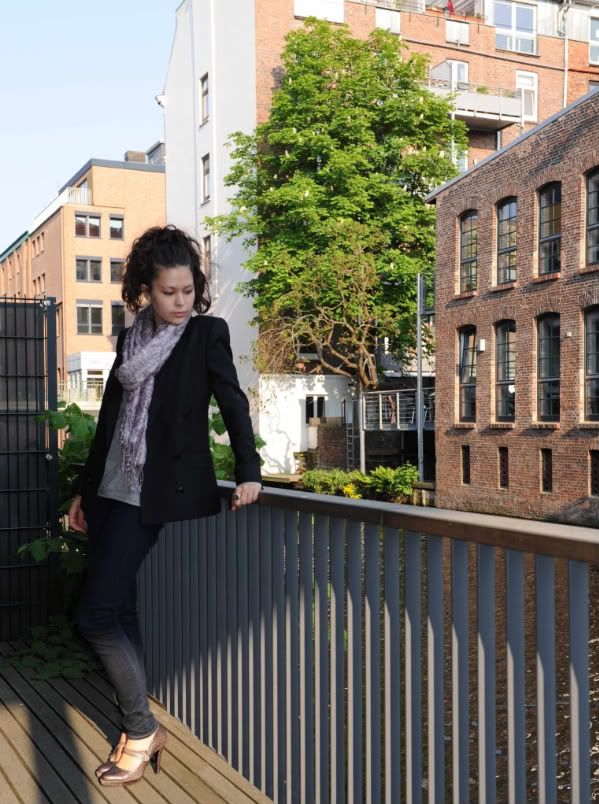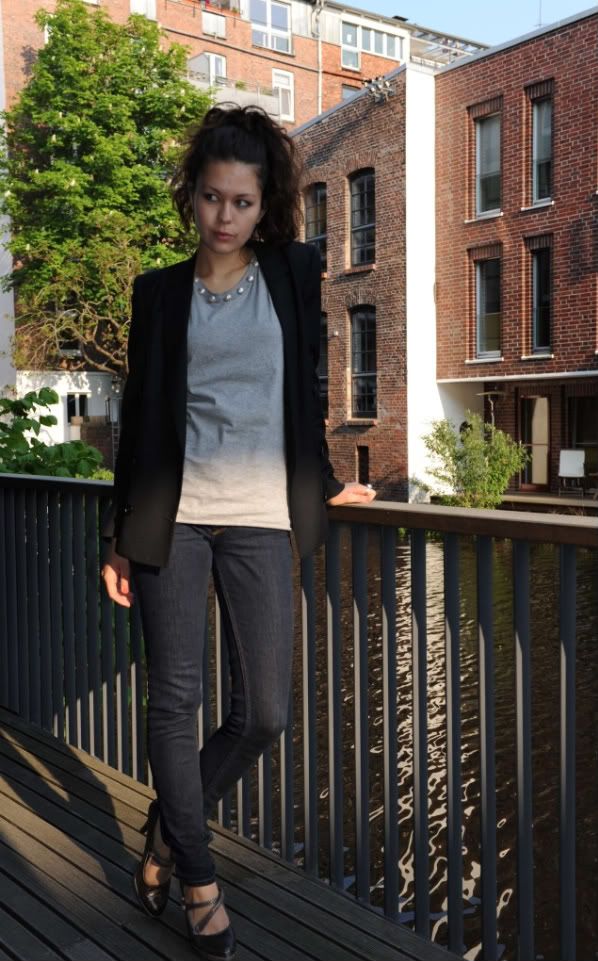 blazer:
By Malene Birger
t: silence + noise (Urban Outfitters). jeans: French Connection. Heels: no name.
I tossed my other shoes on and was able to make it to see the balcony kiss. I must say that I'm quite upset over my shoes. They are really are cozy and I love wearing them. I'm no sure where the button flew off to so I hope they are repairable. I wish you a fantastic Friday night!
Cheers Dears,
Bre