I ended up waiting for the subway so long yesterday I didn't get time to make a post. Do you hear me bicycle gods? I need a pink beachcomber with a basket over here so I can whip around Hamburg like a true American city girl on two wheels (aka: shaky, clumsy and always a moment away from crashing, ha
ha :-)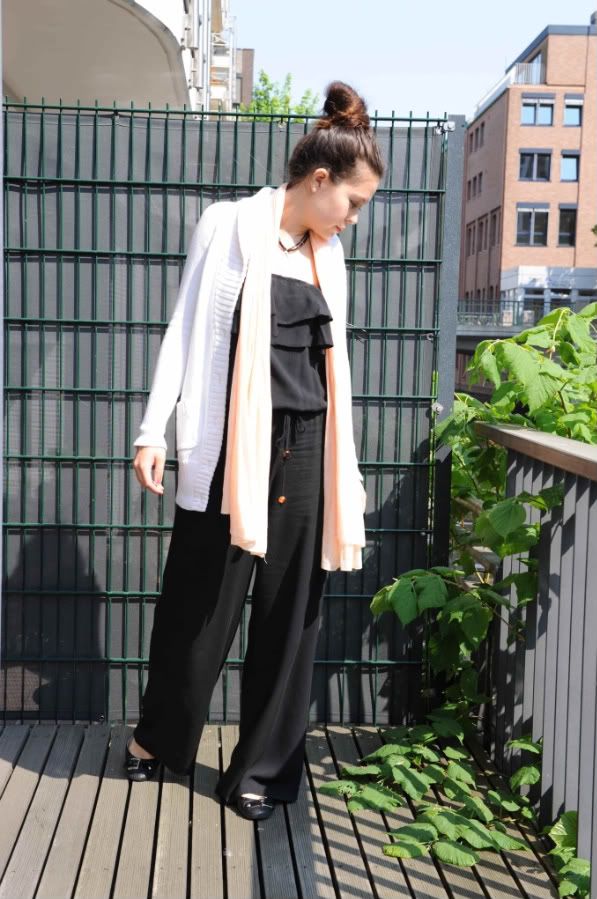 The mornings here are still pretty chilly so I opted for a sweater and flats but as the day got warmer I lost some clothing.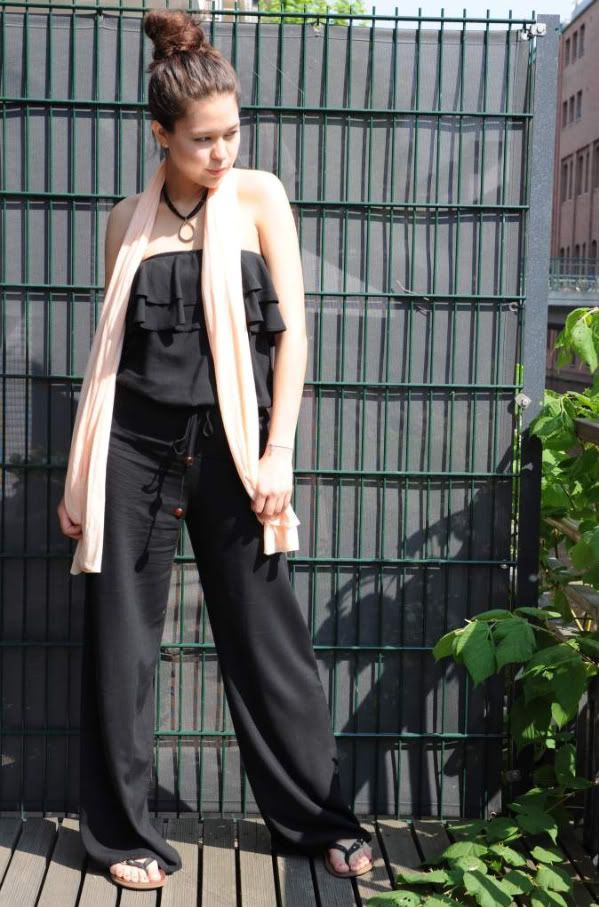 We also got our outdoor furniture set up. What does that mean? BBQ's, lounging, reading, and napping.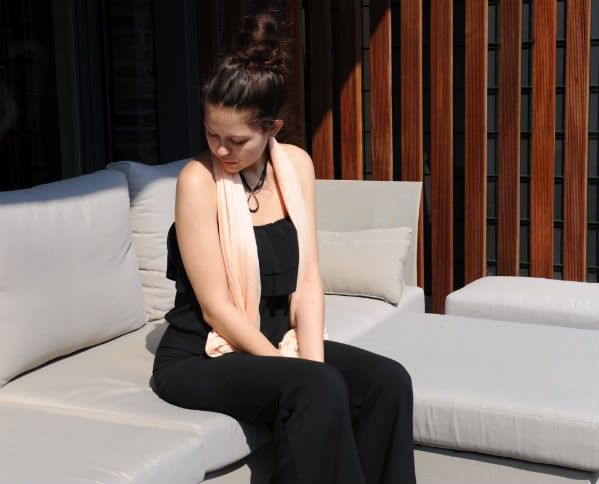 Do you see a lighting difference in today's pics from yesterdays? That is what I call a lack of sun.
button up: Mango. scarf: Ann Taylor. ankle pants: Gap. driving shoes: Russell & Bromley.
I went to the dentist today and it was fun. The Hygienist got floss stuck in my teeth for over 10 minutes but then told me I had no cavities and to come back in six months.
I am all smiles. That may also be because I went to a special store today and can't wait to share with you next week what this place has to offer. I am truly stoked.
Do people actually sill say that?
Cheers Dears,
Bre