This old run down house is not too far from my dads' house and I have always wanted to stop and take advantage of its raw beauty. Today we had time to do just that.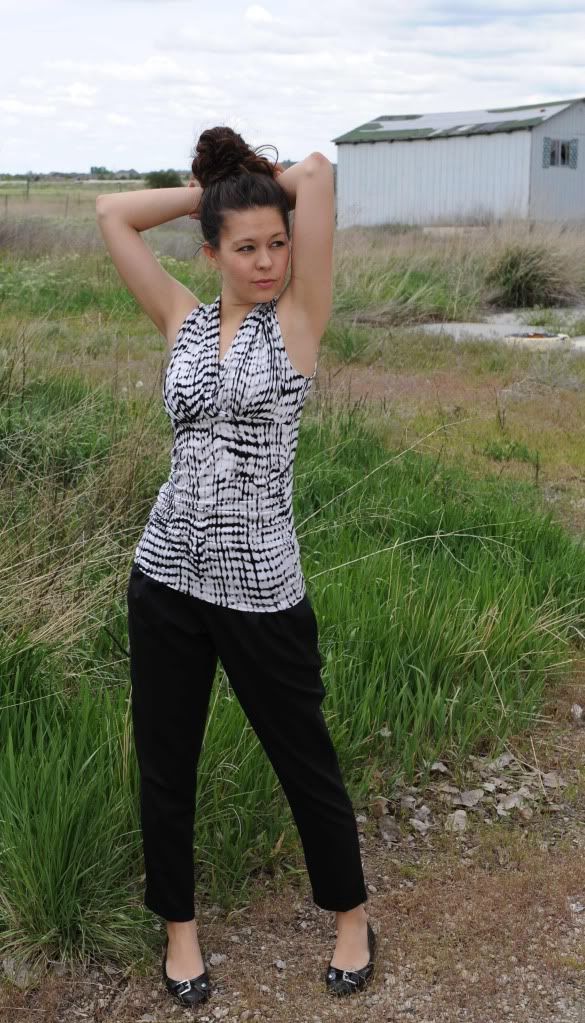 tank: Ann Taylor. cropped pants: Maje. flats: Gianni Bini.
When taking photos I was afraid of snakes because I know Idaho has them. I'm not sure which kind but I know they are out there somewhere. My bf (who was so nice to take my photos today) was more afraid of us trespassing. He is not American and was worried about "trigger happy people." I wish I could re-create our conversation but too much has happened since then. I reassure you it was funny.