I wanted to see if my bedroom allowed enough light today for some shots. This was before I had taken away the thing you put in between your toes when you paint them. It just so happened that it was one of my favorite pictures I took.
I felt very playful in the above photo but still felt like I was missing something. I ditched the toenail separator thing and went for some lip gloss. I think it was a wise switch.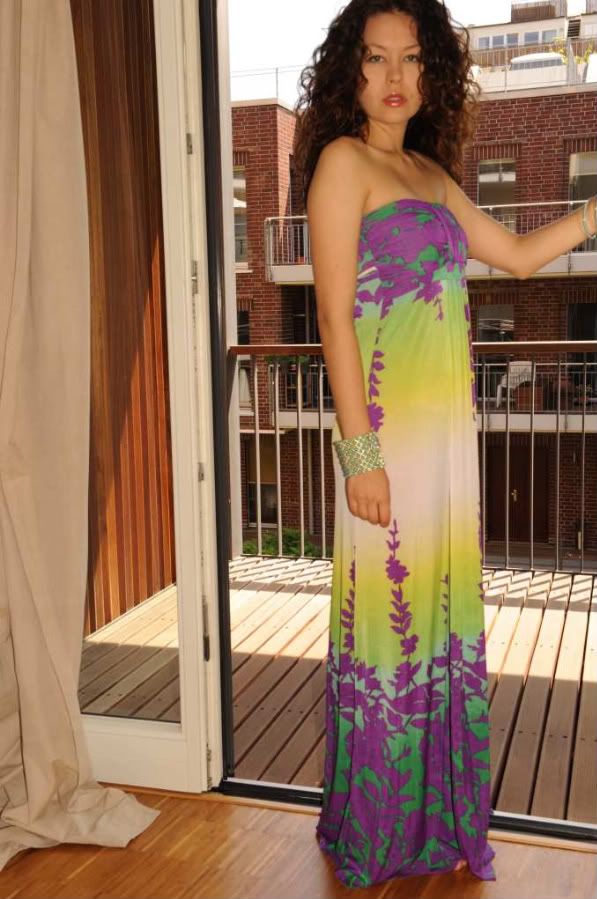 maxi: some boutique in Cornwall, UK. bracelets: Bakers.
Yummy things from America that we shipped because our bag was too full are finally here! I am talking peanut butter M&M's, Hidden Valley Rach dip packs, butterfingers and more. My bf actually packed one of my shoes in the box. Not a pair my dear friends but literary one shoe. We are on our way to pick this stuff up on our bikes. I have not tired to ride a bike in a maxi before so this may be funny or dangerous. Either way I'm sure it will be loads of fun because I know that my box of goodies awaits me.
Cheers Dears,
Bre