Does black count as a color? You see my outfit here looks classier with black heels. In an attempt to think outside the
bun
box I opted for colorful heels. They have pink in them so they sort of match my blazer and I have worn them with my yellow shirt before and liked the results.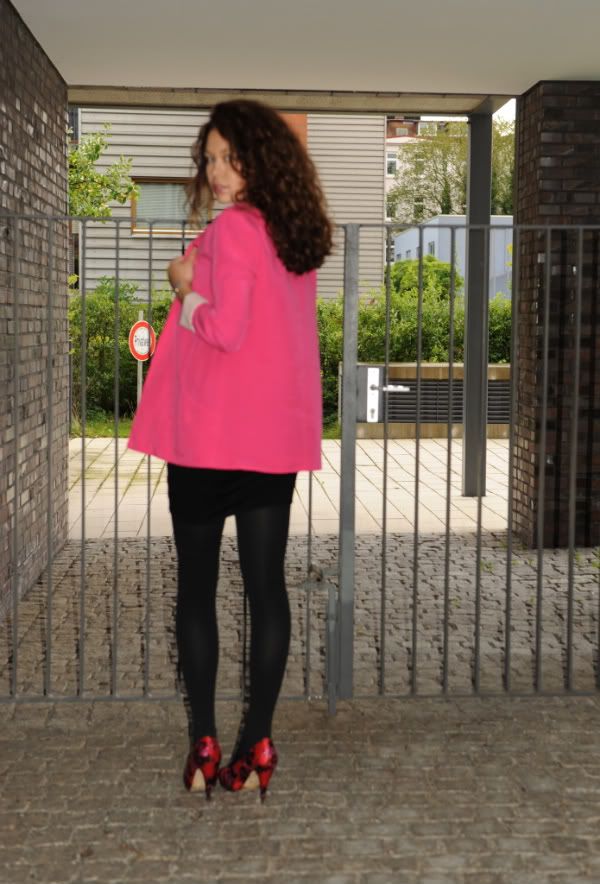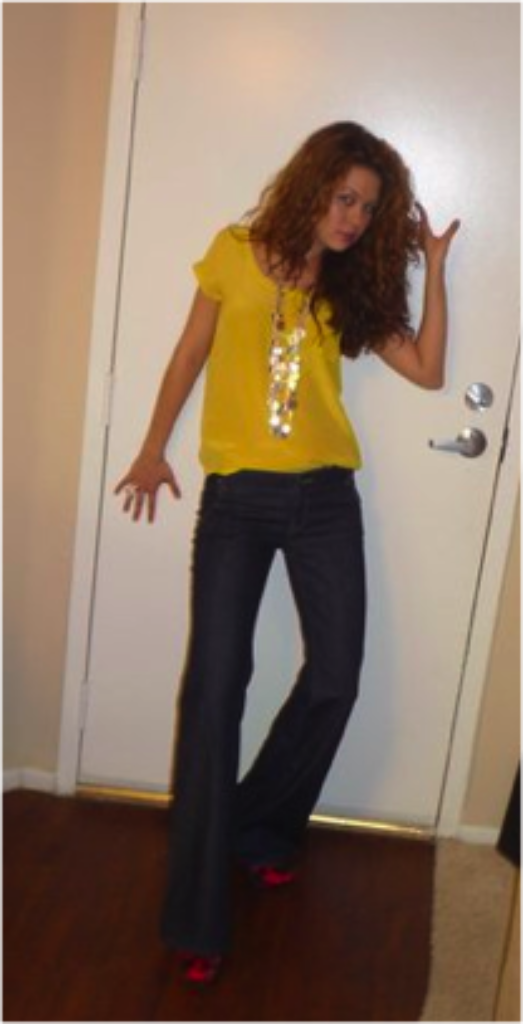 (Not a good quality photo but you get the point. I actually look possessed don't I?)
blazer: Zara. silk blouse: Club Monaco. skirt: F21. heels: Cynthia Vincent. jeans: Mango.
I found a possible hip hop class to go to but nobody to go with. Some things, like work out classes, I just don't enjoy as much alone. This one would be of course in german which is even more intimidating so I would have three things against me:
1) I am a beginner.
2) I would be alone.
3) I would not understand half of what was going on.
So do I just muster up the courage (aka get off my couch) and go for it or wait until next week when I may have a friend to go with? What would you do?