The weather was horrific today. My car got stuck coming into to the drive so I had to dig it out to get it in.
My secret to you is don't drive on the snow and then try to shovel it. Shovel first. It will be much easier. Trust me. I watched my neighbor shovel his un-driven on drive way with ease while I slipped all over the place.
These are my superwoman snow boots. I LOVE them! (Ludwig Reiter)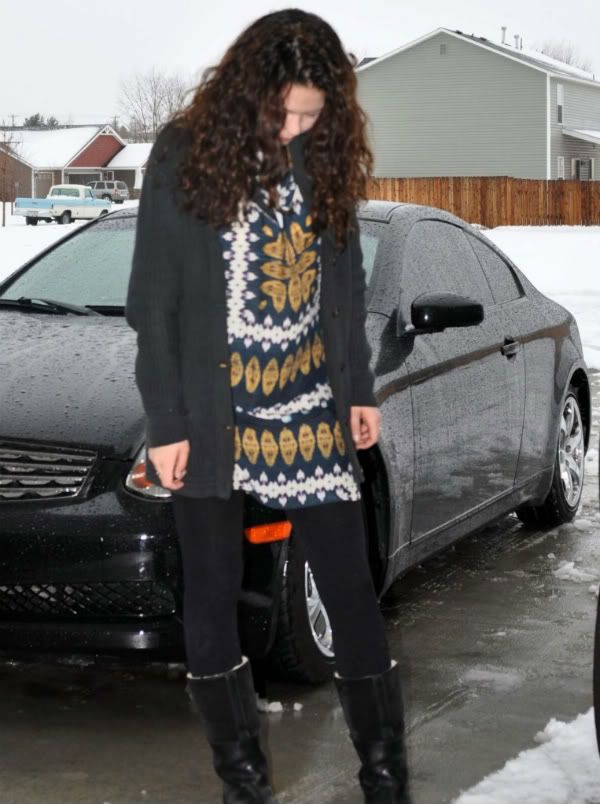 I eventually got it all worked out but that was of course not until after it began to rain, hard. Curly hair and rain are more so enemies then Batman and The Joker. You would think a smart girl like me would take her outfit photos then do hard labor.
Wishing you a happy rest of the hump day day