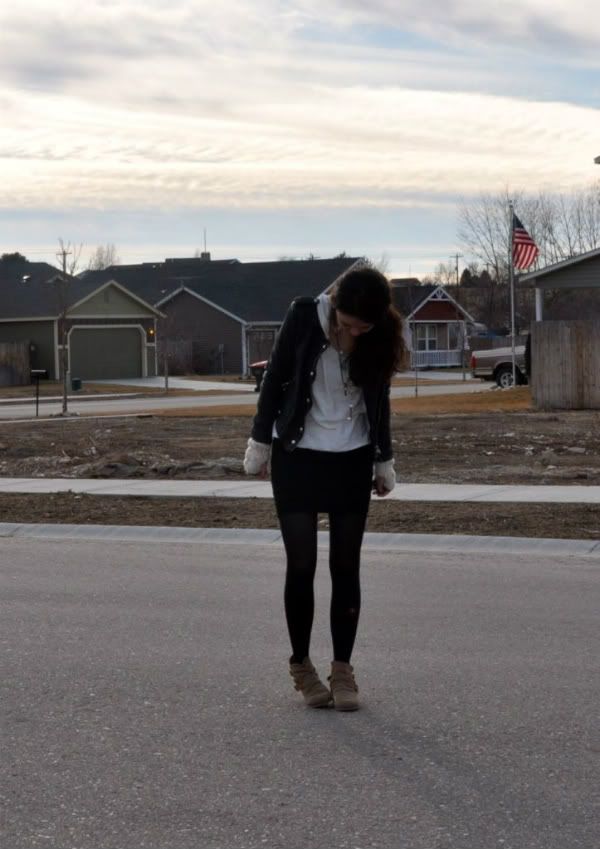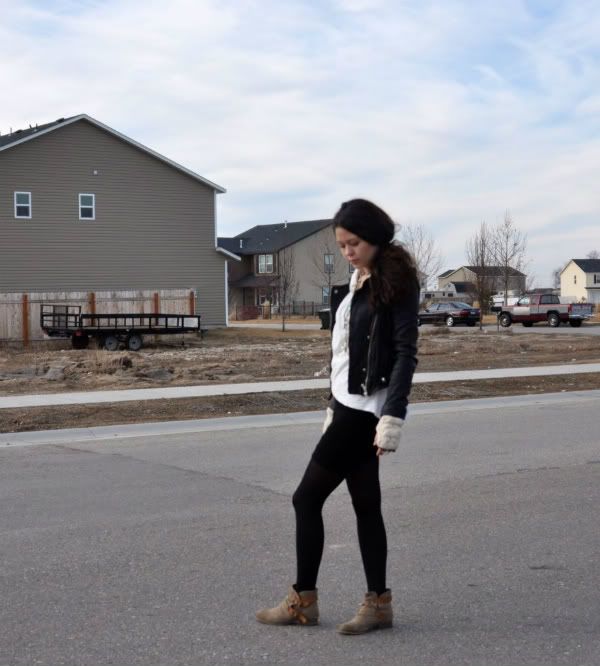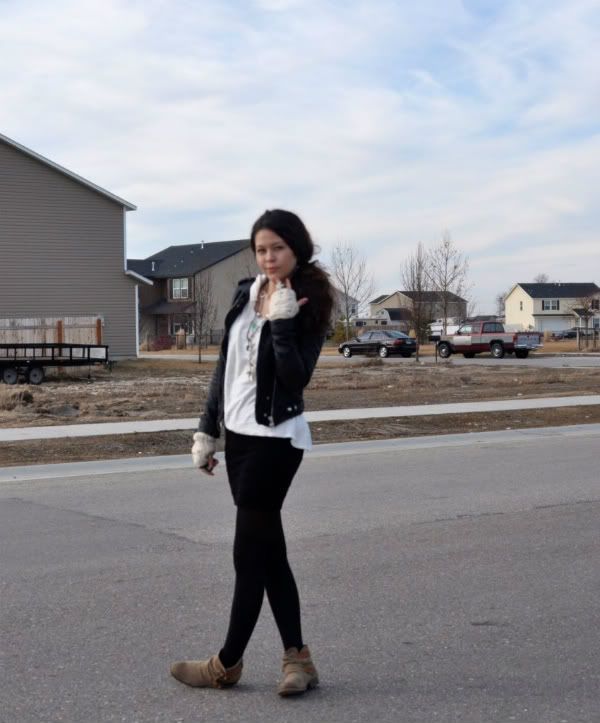 fingerless gloves- Club Monaco
I know that when wearing fingerless gloves, which I'm not even sure are still "in", you are not supposed to wear knit ones because they make you look homeless. Well, I don't care! I love these Club Monaco fingerless gloves I got last year or the year before. They are cozy and practical.
I want to take a minute to talk about high heels. I used to wear (and buy) heels all the time. Then I moved to German and it was always cold, raining and a lot of walking. Now that I am in school I am carrying a super heave backpack- that is a whole other topic- plus I have to walk a lot so I have just been starring at all my pretty heels. I really want to wear them but my brain psychs me out every time.
It says to me every moring, Bre you know if you wear any of those pretty things you are starring at you will be in pain and agony. Think of all the walking you have to do today. And just like that, I out on flats.