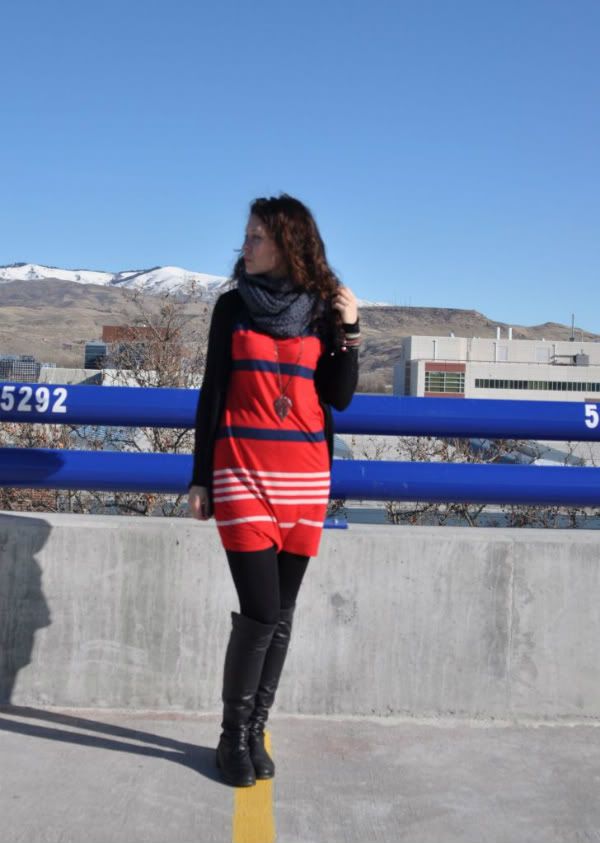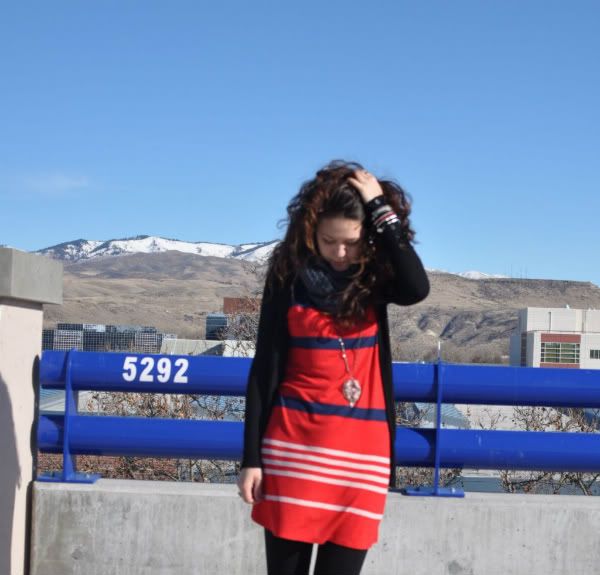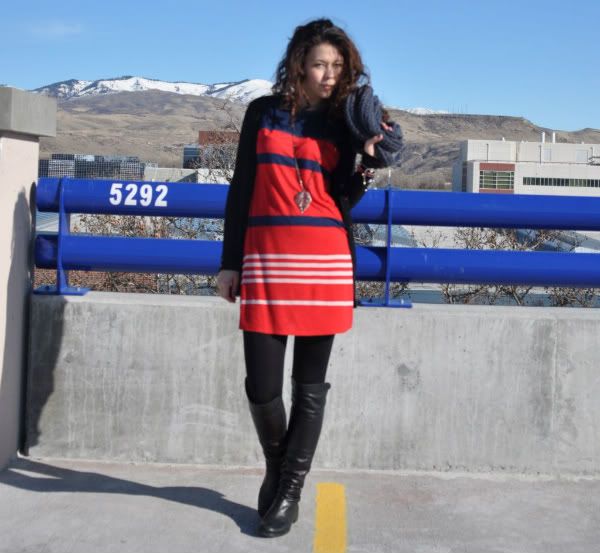 dress- Jason Wu for Target
scarf- Francescas Collection
boots- (as always!) Stuart Weitzman
I don't normally wear new things (or used) with out washing them accordingly. With the pressure and demands of school though I am admittedly becoming lazy. I woke up. It was there. I was there, and together we made magic. Okay not real magic but we did stay pretty warm and that is goal of mine everyday.
Is it totally weird that I am referring to myself in the 3rd person and talking about an article of clothing like it's a breathing organism? My brain sometimes thinks like that what can I say?
p.s. the photos are little blurry but I didn't have time to take more. Let's hope it's better tomorrow!