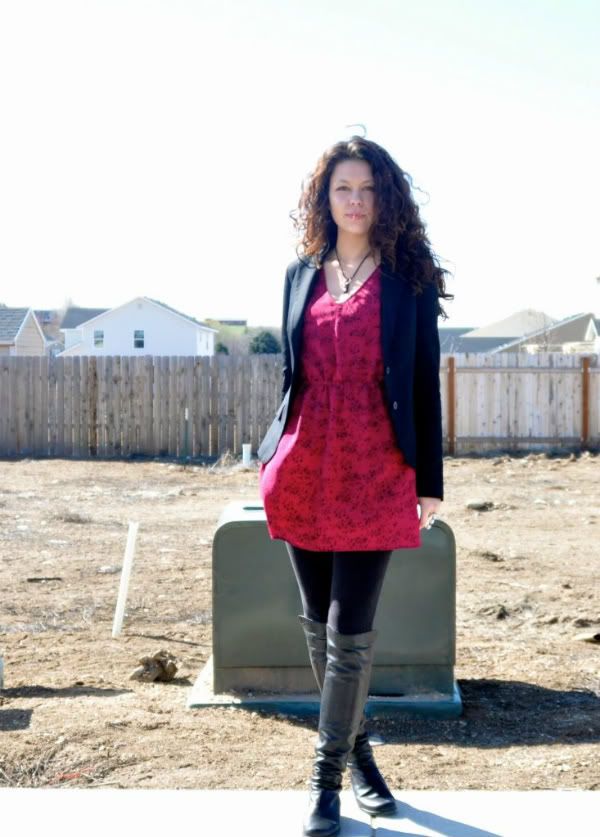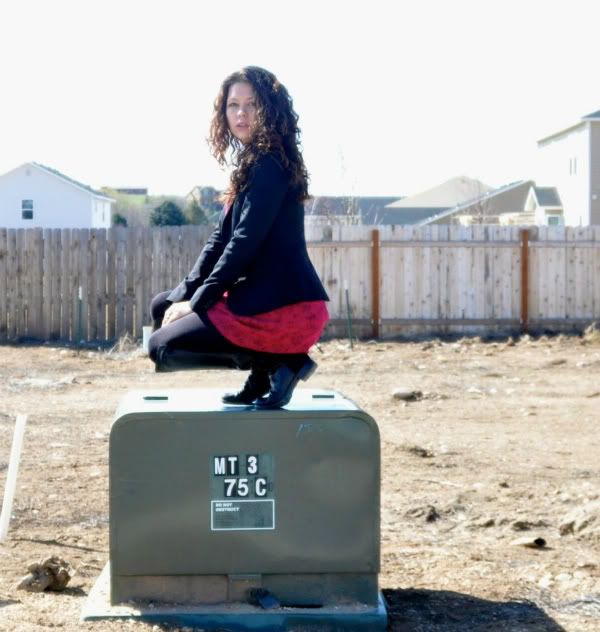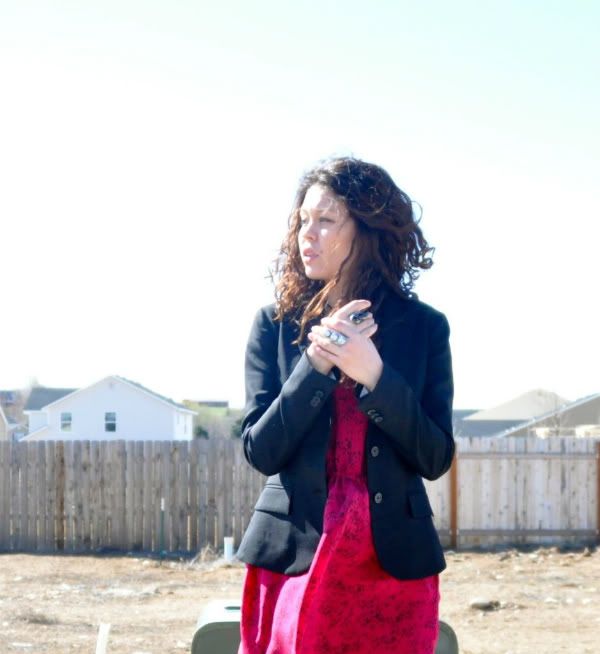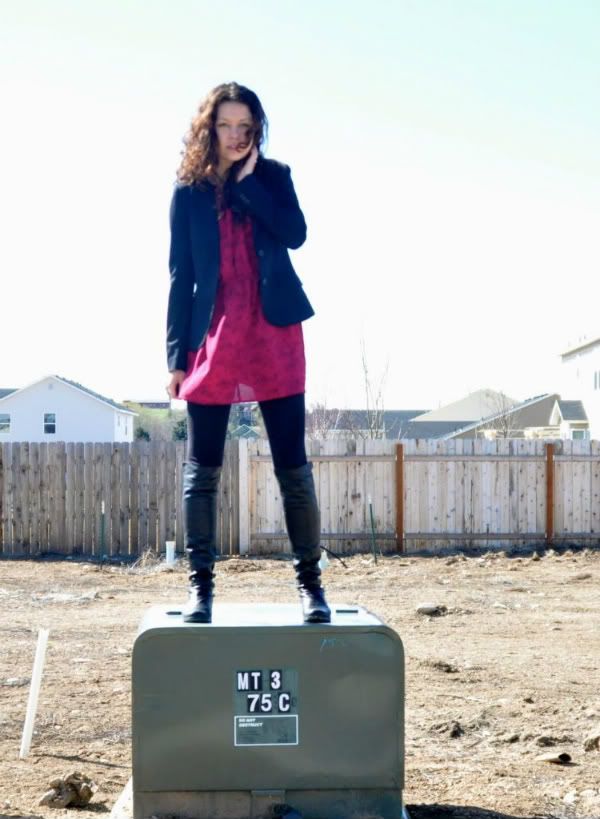 dress- thrifted, blazer- Club Monaco. clear ring- NYC flea market. black ring- F21
If asked what my style was, I'm not sure I would have a profound answer. I say that because I just got done reading some blogger interviews and each blogger was asked about their style and each one had a great answer. Well, my style depends on my mood. Take this outfit for example; I was going for a somewhat accomplished looked, but incorporated a little of everything. I have the cutesy dress, the chic accomplished blazer, the sexy sleek boots (it was cold & windy), the rocker rings and the sentimental necklace.
What I'm taking from all this thinking is that I get the best of everything (minus pale colored lace and graphic t's because they make me look 12). I get to pull off young, chic, sexy, fun, rocker….. The list goes on! Could you sum up your style?