I came home today to find something peculiar in my spot.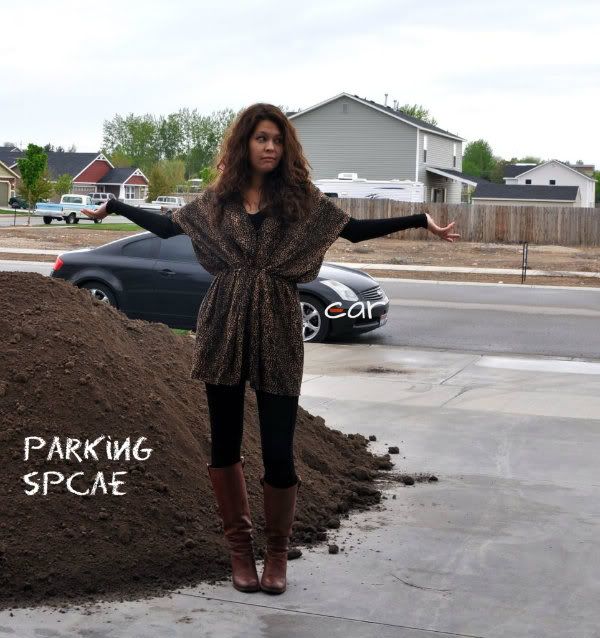 I tried to kick it out of my way.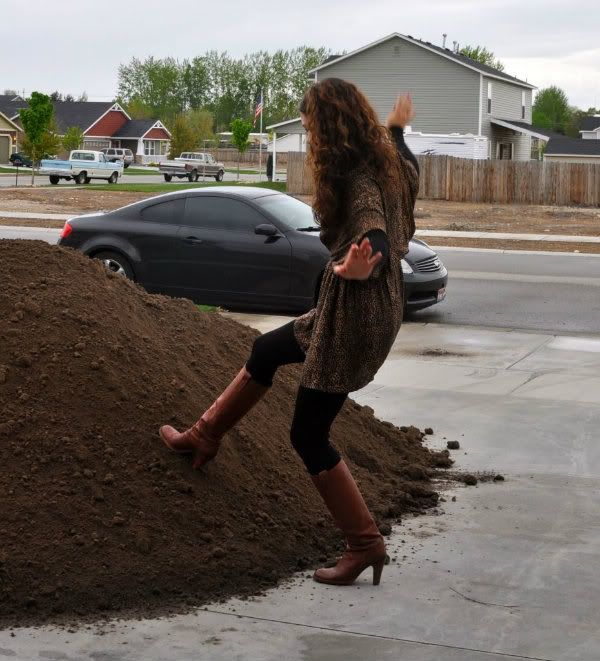 When that didn't work, I tried body slamming it.
(I should have know those WWF shows were fake!)
When that didn't work either, I gave in and just smiled.
dress- Maje. boots- Russell & Bromley. car- Infinity (aka- my baby)
You won the battle today dirt, but there is always tomorrow.