My sister first made me peach pesto pizza four years ago when we were living together in midtown in NYC. It was summer and it was hot. She bought a few ingredients and whipped this up telling me it was one of her favorite things. SInce then, I eat it all the time. It's super easy and SUPER good.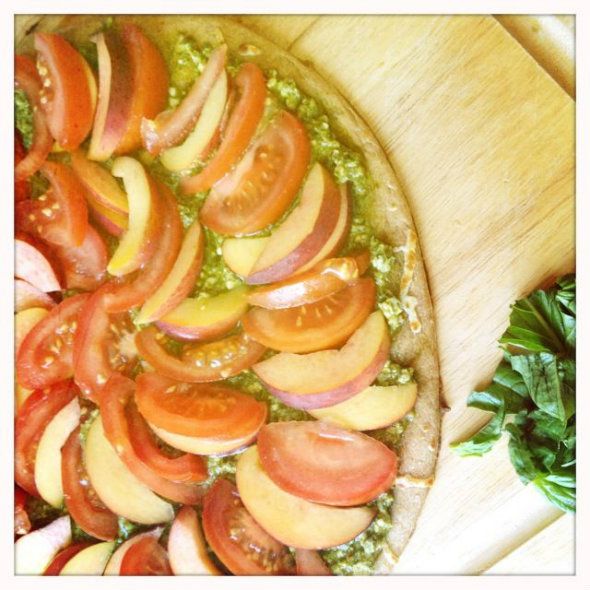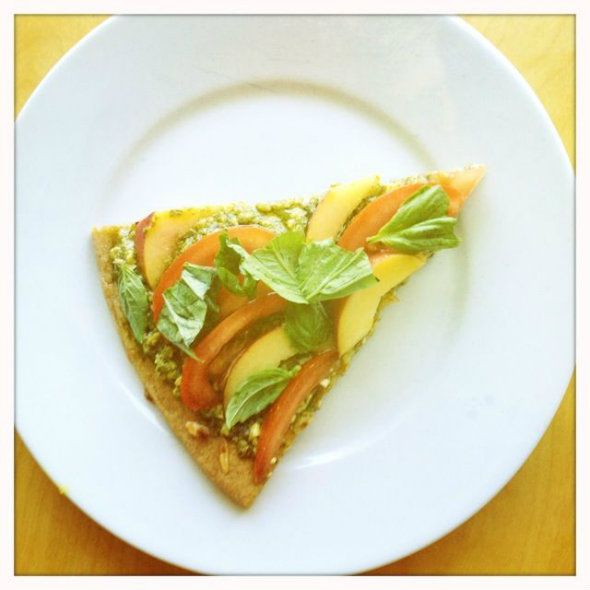 Ingredients:
pizza dough (from scratch or pre made)
pesto (in jar or homemade—I don't judge)
peaches
tomatoes
basil
Cook the pizza dough to your liking
Meanwhile, slice a few peaches and tomatoes.
When the pizza dough is cooked, put on the pesto like you would pizza sauce. Then layer on the peach and tomato slices (I like to do every other one) then top it off with some fresh basil pieces.
Cut it.
Plate it.
Eat it.
YUM.
For dinner parties pair with a white. I really like German Rieslings.