I did it. Again. I just started tossing clothes in a pile and now my boyfriend has packed them. It's over. It's not the best plan but really packing is just too hard for me. Maybe because I start my trip in 60-70°F then I go where it's about 40°F, then 23-35°F, and end back up in the 70°F area. This all with in two weeks.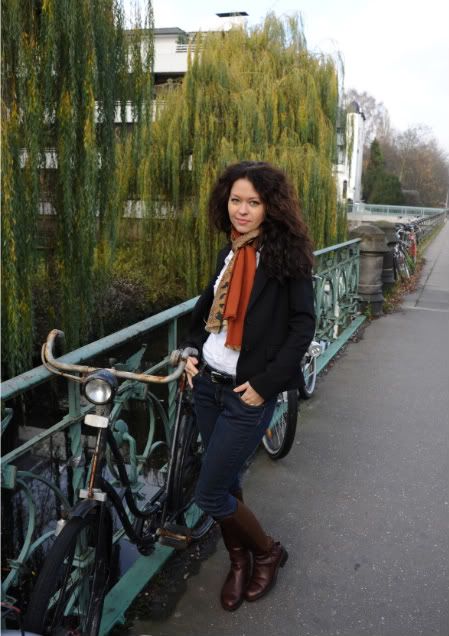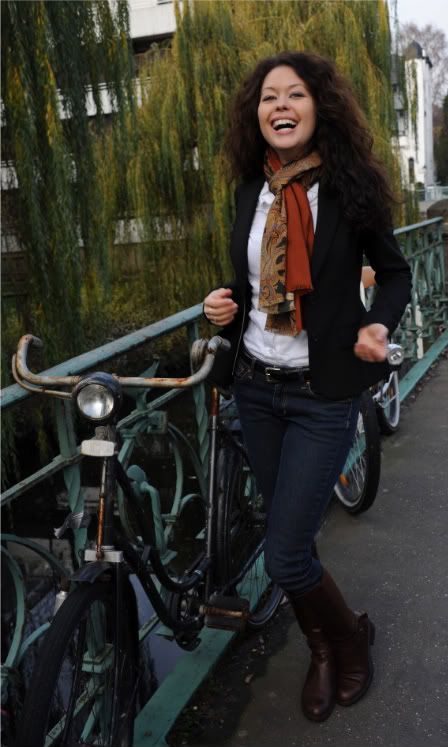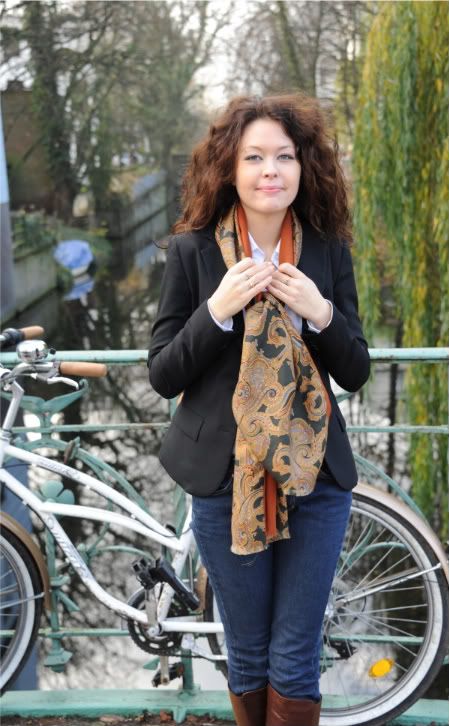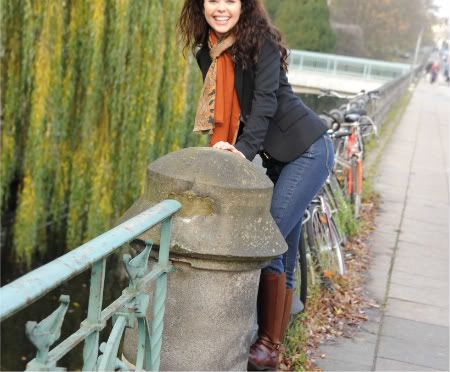 top: Mango. blazer Club Monaco. jeans: H&M. boots: Russell & Bromley. belt: Nine West. scarf: stolen, err borrowed from boyfriend.
My boyfriend took photos for me today. It's weird, when I take my own photos and my neighbors watch I am less embarrassed then when my boyfriend takes them for me. I have no clue why. I get all shy and freeze up but he did manage to get a few good ones. Maybe because we met friends for brunch and that is my favorite meal time. He even got a paparazzi shot at the end.