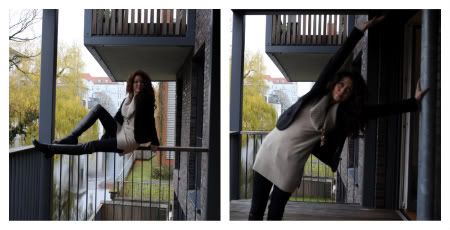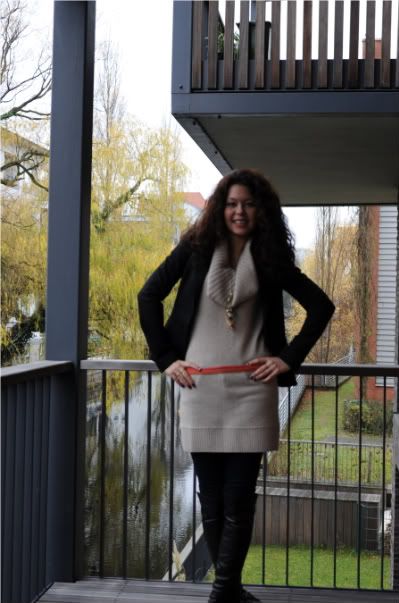 top/blazer/belts: Club Monaco. jeans: French Connection. boots: Stuart Weizman. necklace: Charlotte Russe
I have not even gotten close to my sofa today as I am feeling so much better. I escaped the sick police (aka the boyfriend) and had enough energy to dance around my house to Christina Aguilera, who just got her star on the Walk of Fame! I even smiled and had fun with these photos.
My first attempt of an outfit, as you can see, lacked a spark of color so I added some belts before I dashed out of the house. It did rain and my hair was flat in 2.2 seconds but, I was still happy as could be. I had a fantastic day and I looking forward to tomorrow. There may be brunch and a glass of wine involved in tomorrows activities. Jealous much?