I had a wonderful day starting with breakfast at Blu Jam Café in Hollywood. Then I found an old car to take photos next to. Went shopping but didn't buy a thing (my pocket book is thanking me relentlessly.) Next we finished it off with great Mexican food and am about to watch a movie while I try to finish shoving all my stuff in my suitcase.
Strange thing about today: No matter how many times I told people my name they just couldn't seem to remember it. For that reason I am forgettable today. Or should I say I am either Bella, Brit, or Brittany. Take your pick it's today only.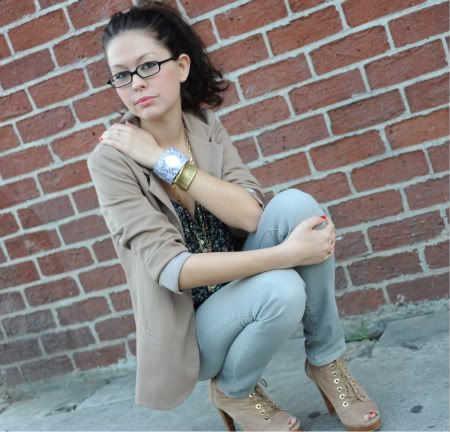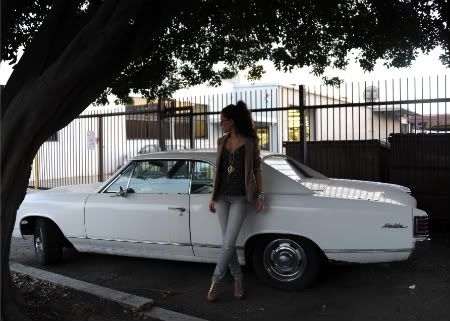 top: Marc Jacobs. blazer: Silence + Noise. jeans: Blue Head. shoes: Stuart Weizman. leaf necklace: borrowed from sister. other necklace: Forever21.