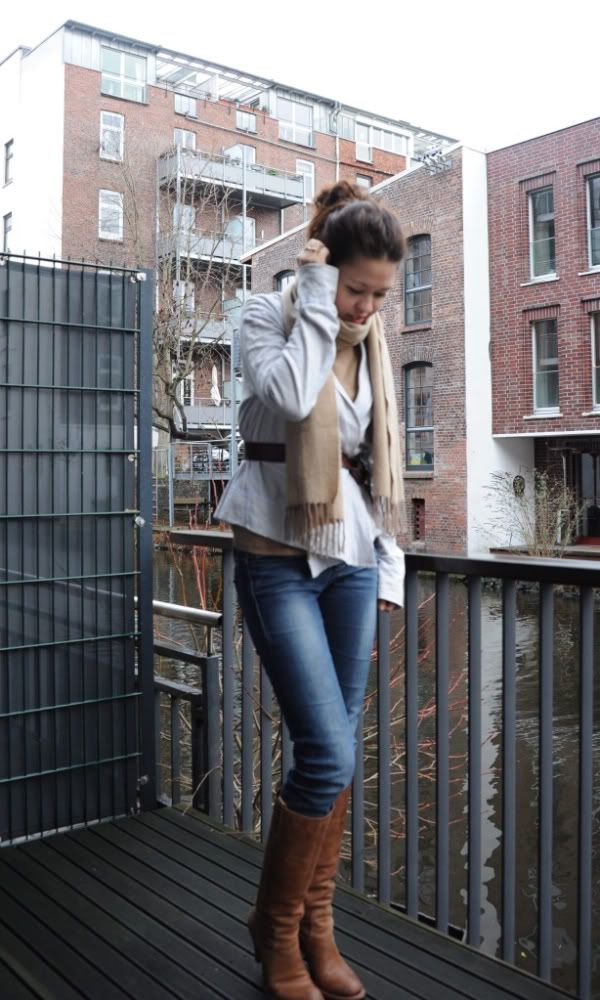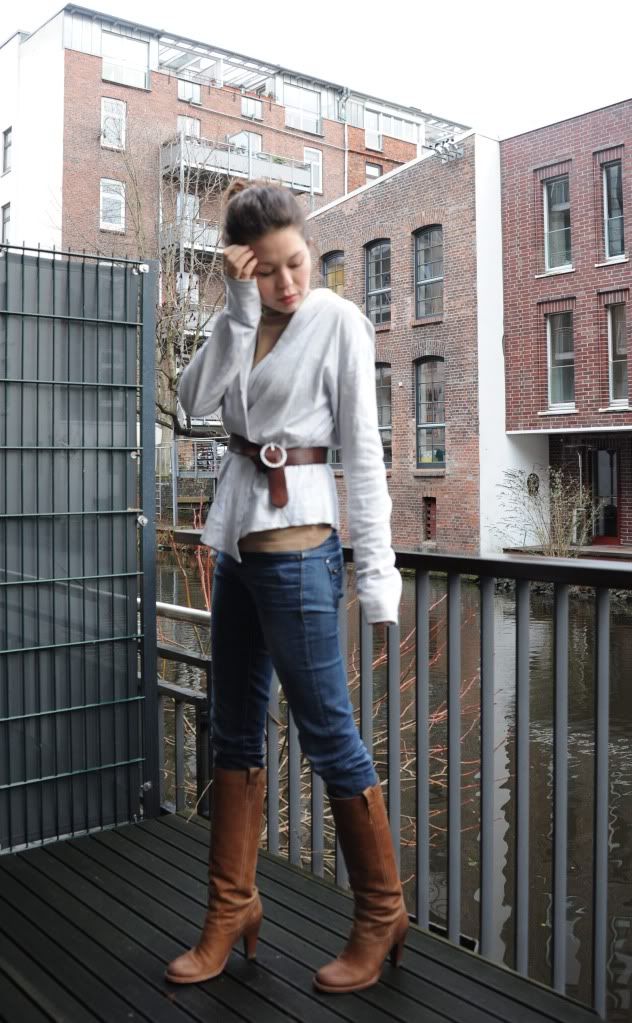 t
urtleneck: Hallhuber. cardigan: James Perse. jeans: G-Star Raw. boots: Stuart Weizman. belt: American Eagle.
This was my sad attempt at color today. I know I know it's all neutrals. To top it off I didn't have time to run and get a scarf so I grabbed the one that was already by the door. It's beige. It matched my shoes and turtleneck so that was nice. Color I am not today. This was the first time I have tied a normal belt in this little knot. I usually only do it with my skinny belts for some reason.
I have been in this cardigan all day and no one told me it had hanger marks! My mirror never tells me the truth these days and it seems to conceal my imperfections. Come on mirror get with the program here! I know you are tired in the morning but what is your excuse in the afternoons?
This post is all over the place. I will work on that tomorrow as well as the color thing. Until then please hang in there with me.
Cheers Dears,
Bre