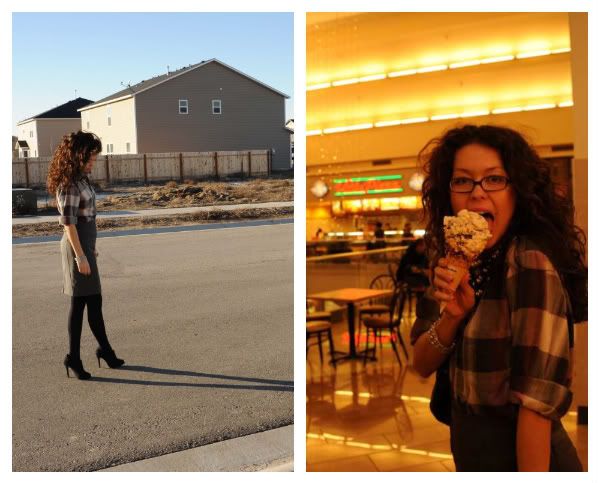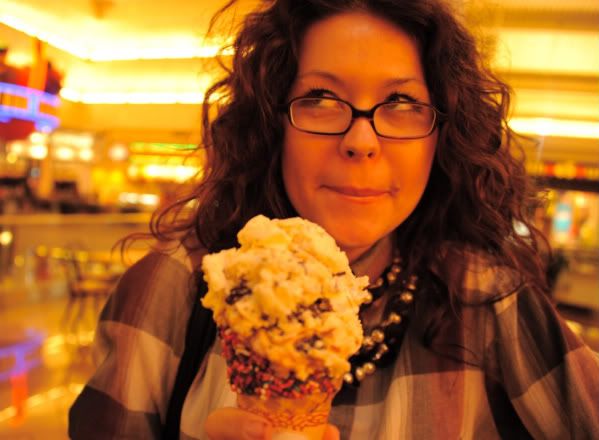 shirt: dad's (well now mine). skirt: Express. tights: H & M. booties: 1318 (I think)
We went to Toy's r us today to buy some games and, I must say, we were highly disappointed. Thank heavens for us we have an awesome dad who took for ice cream after that.
I needed some inspiration for my clothes today so; I headed to my dads closet as a substitute for my messy suitcase. So not only did he buy me ice cream, he gave me the shirt I am wearing today. What a great end to 2010. Okay it's time to get my gear on for tonight. See you here next year!