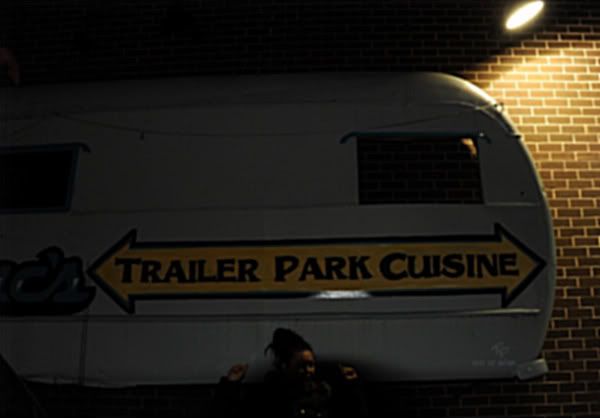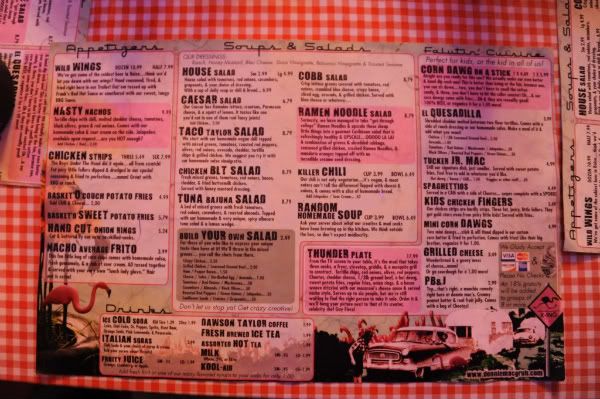 This menu is too good not to share. Donnie Mac Trailer Park Cuisine in Boise, ID.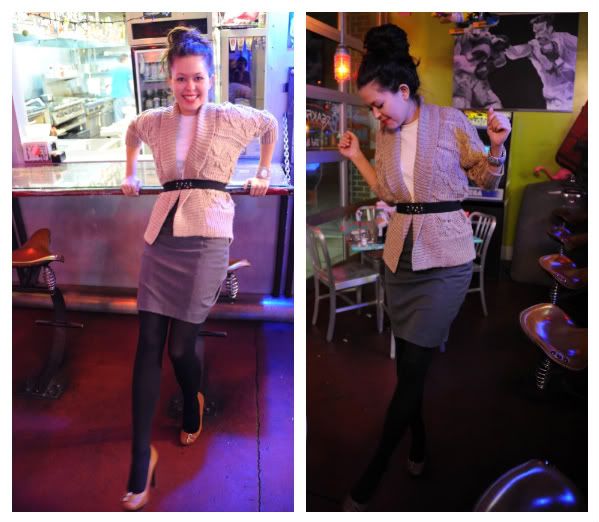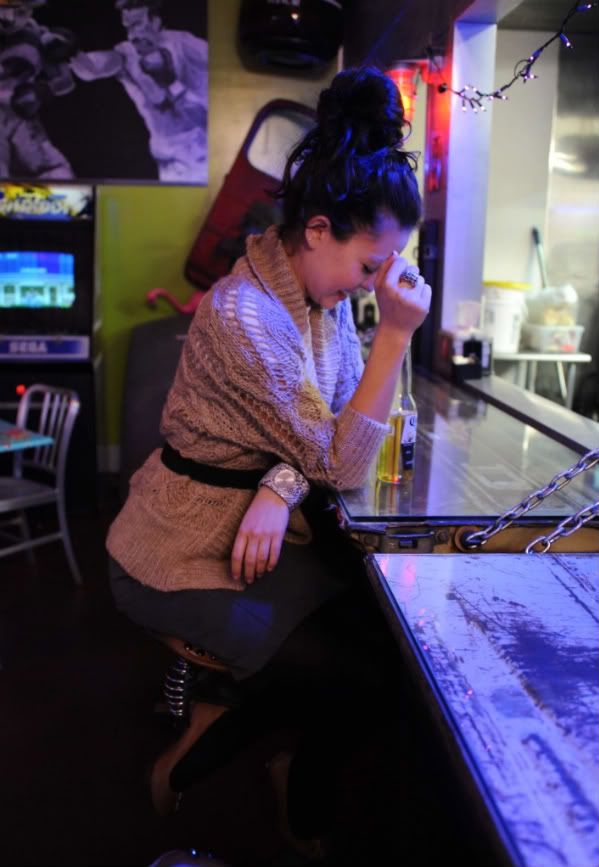 skirt & sweater:Express (yes the same skirt I wore the day before.) shirt:Hanes. shoes:Micheal Kors from three or four years ago.
To start the New Year, and to end our holiday vacation, we enjoyed a lazy day at home, and then dinner in perhaps one of the, coolest, places EVER. Then when we got home after dinner last night, we played games on the Wii, like LIFE and Clue. It was a perfect way to spend our last night in Boise. Now we are sitting at the Denver Airport at Pour La France. They have great food if you are ever in the airport here. So we are getting ready for our normal lives and some reality in the New Year. Have you made the transition and if so how was it?
Speaking of tips since I am lucky enough to fly home very often I have a few tips if you are ever traveling to or from Europe from or to the US.
-
When traveling to Europe from the US, sleep. No really because of the time difference it will be the next day.
-
-
When traveling from Europe to the US, don't sleep. This will help in adjusting to the time difference.
-
-
Don't wear mascara. Put it in your carry on bag and do it before you land. I can't tell you how many times I see other people (and myself) rub their eyes and look somewhat like a raccoon. It is funny as long as it's not me.
-
-
And like any other flight, drink tons of water. It will help you sat hydrated, and fresh.
Okay scratch all that. Okay no not really, it's just that this was my post from yesterday when I was in Denver. The Internet connection was non-existent to say the least so it's a little late. Better late then never thought right?