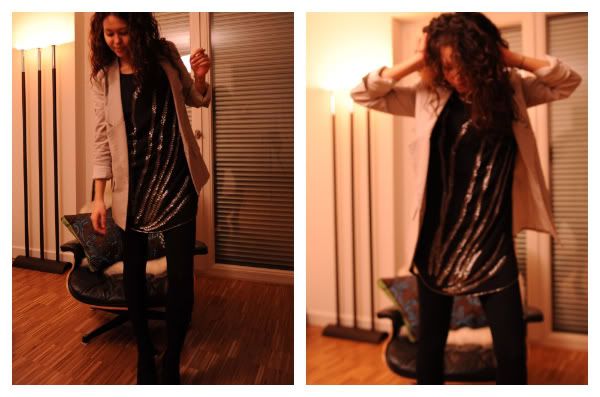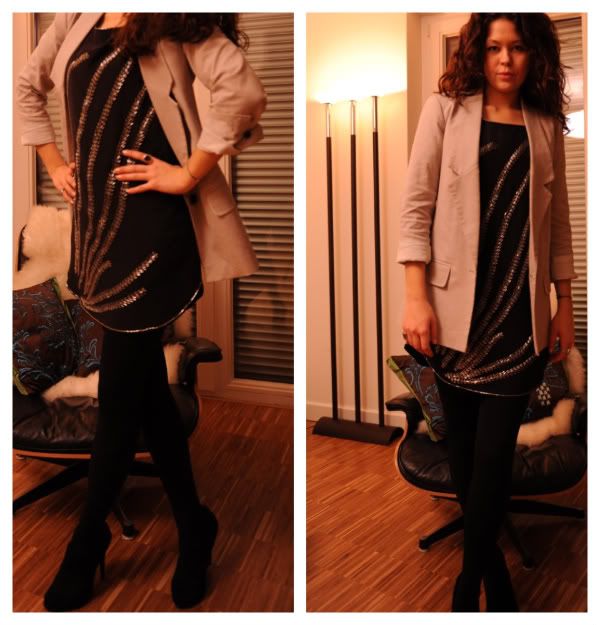 Dress: Cynthia Vincent. blazer: Club Monaco. tights & leg warmers: Falk. heels: No name.
I decided to kick off the remixing that I would wear heels and a dress. Everything went well until we had a little field trip in class today. Not only did we walk more than a mile, we went to a street market. They had food, clothes and accessories. Since I can't shop and the wind was biting at my legs it was a little torturous. I got to see a new part of town though so that nice.
To top off all that, a friend of mine called and asked if I would go shopping with her. She is not shopper and she said she was having a bad day and need a friend and some new pants so what was I do, I mean really?! I resisted and it was hard but I was a good girl and bought nothing. Okay, I bough a latté but that does not count!