Hey there. I just wanted to pop in to show you how my re-mix with in a re-mix is going. This was yesterday.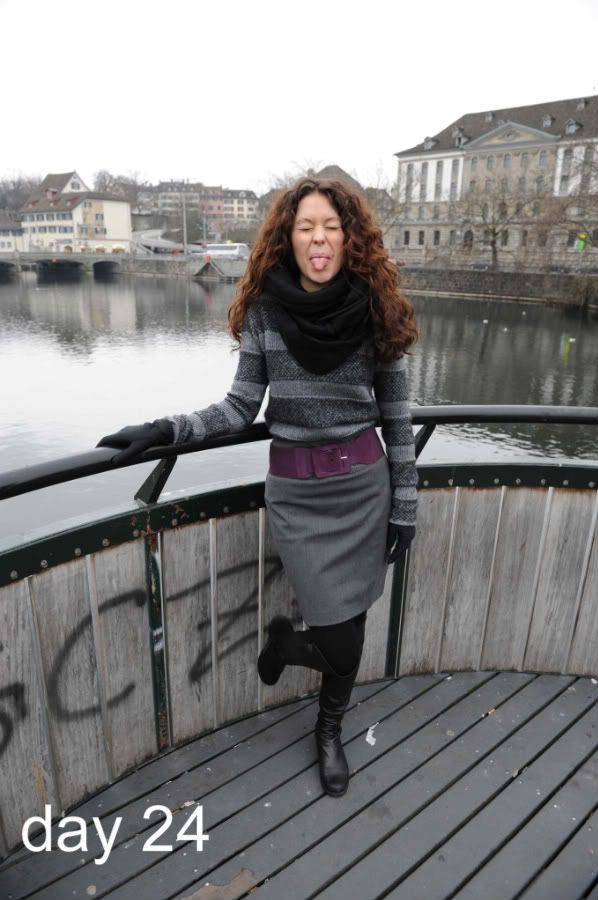 We had a night of friends, wine, and raclette. I ate so much cheese, bread, potatoes, and chocolate that I hope I fit into my jeans today. After all I am in a re-mix so I only brought one pair and a shopping ban until Friday and it's Sunday (even if I could go shopping everything is closed.) My fingers are crossed that my jeans button up. If the do I will post y outfit later.
Did I mention that this sweater was one from London. That means I still get to add four items for only five more days. I wonder what I will add. Look and see on Monday or Tuesday.
We are having a very great and relaxing time here with our friends and we hope that you too are having a fantastic weekend.
Cheers Dears,
Bre