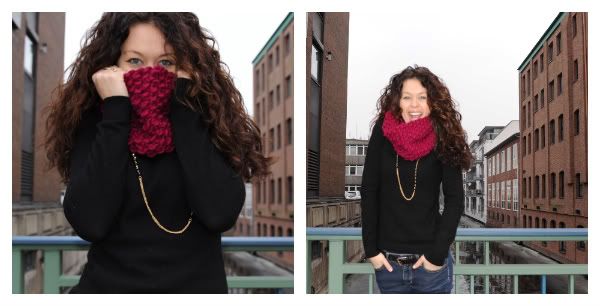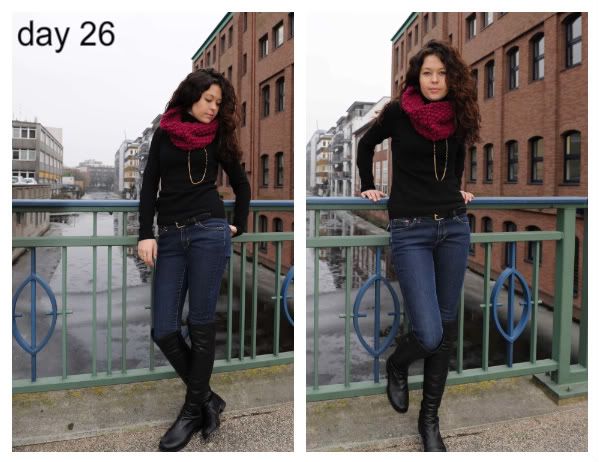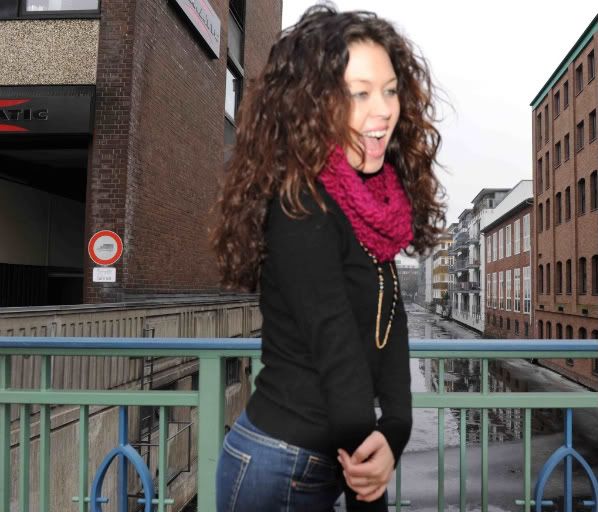 Hey guys it's been a crazy day with lots that had to be done. I managed to get almost everything done on my mental list (lets not check the actual list okay.) I did venture out and take photos somewhere besides my balcony as well. It's amazing how many people I entertain doing this each day. Can I have a paycheck for this please?
See the great cowl I wore today? My sweet girlfriend, Jeannette, in Zurich made it just for me in one afternoon. Actually it was with-in one movie. Fantastic right? I have amazing friends! I wish some of them lived in Hamburg with me.
Sunday was a lazy day in Zurich. We watched "Lost in Translation" since it was a very rainy and cold day. I love spending my Sunday's this way I must say. To spend it like that with friends is even better. Everyone in their comfy clothes and eating everything bad, it's just a great time. I had already taken off my make-up and brushed my teeth before I realized that I still had to take photos of my outfit. I wore part of the 30x30 and was not about to let the evidence go. I am so ready to be done and Friday can't come fast enough!
Cheers Dears,
Bre