Hey there how is your weekend going? Mine is good besides the fact that I forgot my camera at home (next to my make-up bag) so I have iPhone photos for you of yesterdays and todays outfit. I must say that I had such a blast taking photos in front of this little blue door, I could do it everyday. The wind however I could forego.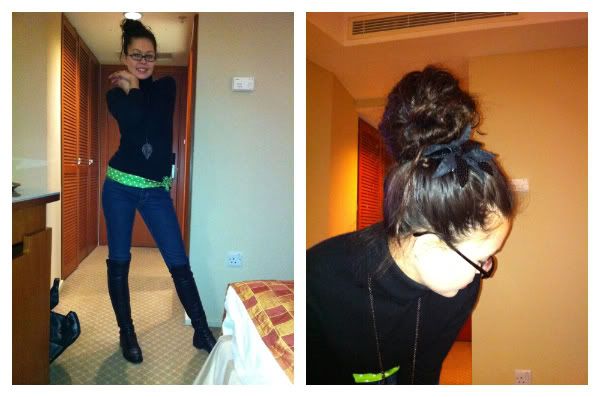 Todays outfit pics are inside our hotel room. Not so fun but the bf had to go to a meeting and I tried it myself in the mirror and well...let's just say I have no talent for that.
In other more depressing news I think my computer is getting ready to crash. It started acting up earlier this week and now it's completley on the fritz! I had to steal my bf's german computer to even make this post. Shhhh, don't tell on me now.
p.s. Did you notice I am wearing the same top in both pgotos and today I am wearing the same jeans as I did on Friday. Those are my four remix within a remix picks.
Cheers Dears,
Bre