The votes are in and the winner is….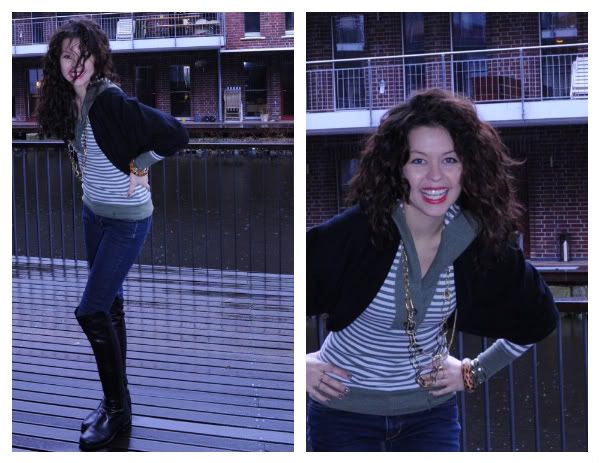 scarf worn as half cardi: American Apparel. shirt: American Eagle. jeans: H&M. boots: Stuart Weizman. big chain necklace: Top Shop. bracelets and small chain necklace: F21 (forever ago)
Okay there was no clear winner it was more like half voted a and the other b. I did however like
Alessandra's
vote, which was c. You don't remember seeing a third option (aka c)? Um… Me either. She made it up! It was a and b together. So with this in mind I went with four items of clothing, not so many accessories and I added a vest. I also am sticking with one pair of shoes. It will be my remix within a remix.
Oh and, sorry about all the hair in my face today. It's cold, rainy and VERY windy outside. I picked the photos where I didn't look like "Cousin It." I just hope my flight is not grounded because of the. Well I'm off to catch my flight, I hope!
Cheers Dears,
wind Bre
p.s thank you for all the comments on my hair. After
this
little talk she seems to be behaving herself a little more.