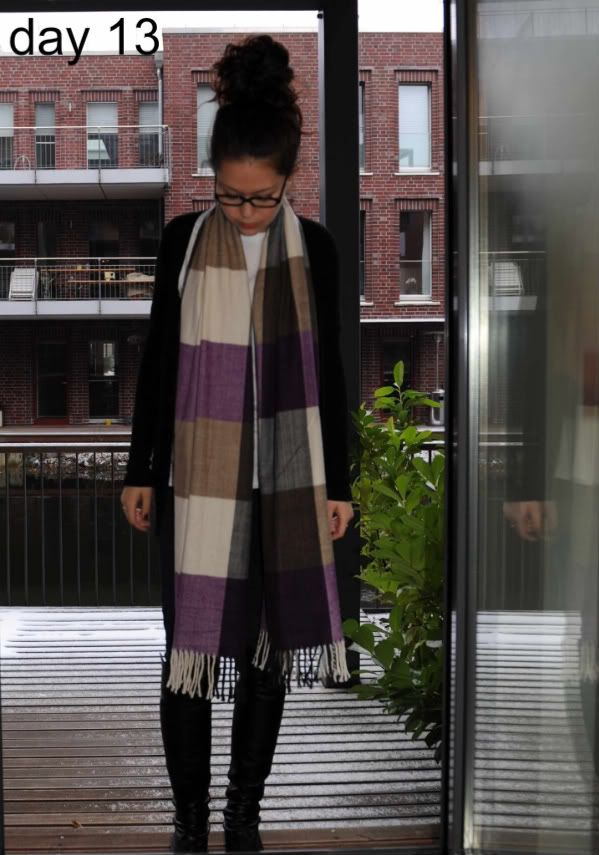 cardigan: Zara. t: Jockey. scarf: Gap. jeans: H&M. otk boots: Stuart Weizman.
I have to say I am extremely boring today, see the name "Jane" in my title (no it's not a name of some awesome underground band or the title of a song-that I know of- I am not that cool guys.) I woke up and wanted to go back to sleep. I went to school, and then met up with a friend for a chai latté and carrot cake. That was admittedly fun. If I got a quarter for every time I almost fell on the icy sidewalks today (hence the word "slick" in my title) I would be able to order take-out instead of cooking tonight.
Are you dying of boredom yet? I would be if I were reading this and looking at my outfit. I am just lame today so to brighten up today's outfit I added in the flowers my honey brought me last night. Yep I got two kinds of flowers. I am so spoiled, I know. And the answer is no, you may not have him.
I hope you had a beautiful day!
Cheers,
Bre