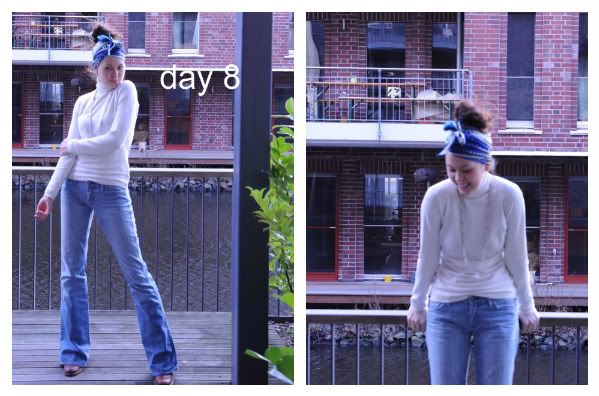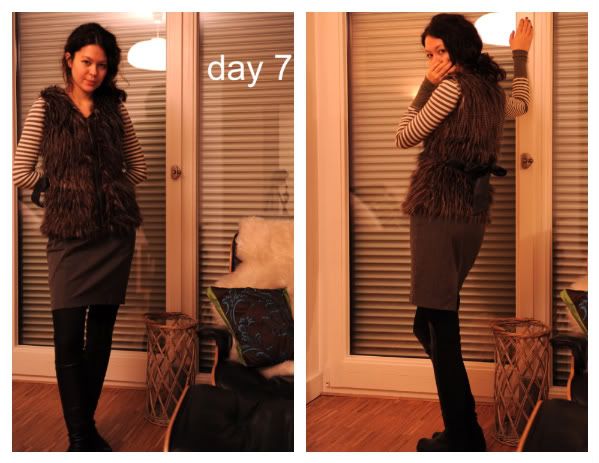 day eight: turtleneck: Hallhuber. jeans: DPX. boots: Russell & Bromley. scarf worn as 1/2 head wrap: Loft.
day seven: shirt: American Eagle. vest: Buckle. skirt: Express. boots: Stuart Weizman. tights: Falke.
I finally got my computer to upload photos. It took for ever BUT it worked non the less. Here is a quick review of day 7 and 8. Day seven was my flight home from London and I realize it's not a great outfit and it's not a repeat. Oh, it was also the official end to my remix with-in a remix.