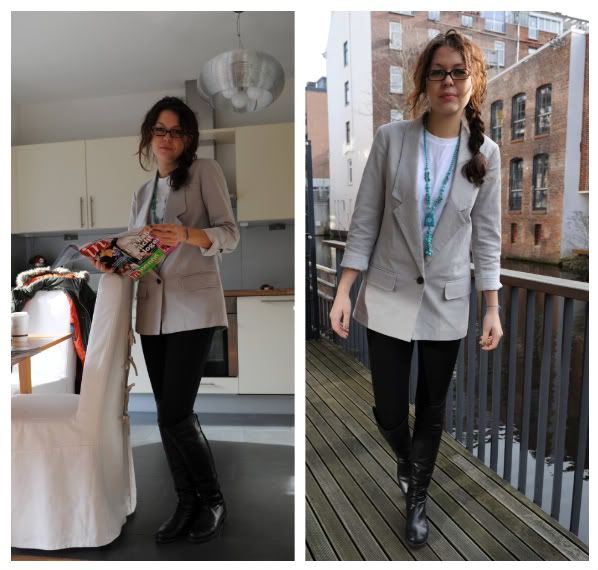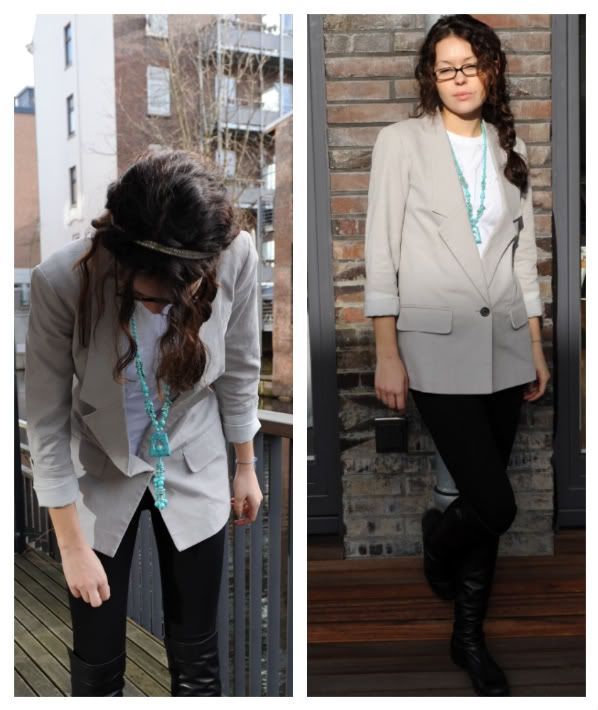 tee: Jockey. blazer & jeggins: Club Monaco. necklace: from somewhere in Greece.
We made it to the farmers market 1.5km (1.86 miles total) away on foot and then back so that is my sport for last week. I even got to sip a chai latté from the local coffee house which I have deemed Christmas in a cup. Above you see me in my natural habit catching up on my celeb gossip- in German! It was a productive morning until we got home that was. Now we are watching movies eating all the great food, mostly cheese, that we bought at the market. Now let me specify that we are just watching just any old movies, I talking Hollywood movies. Action, comedy, you know unrealistic stuff because today is how we roll.
I will have more recaps of the week tomorrow. Until then have a beautiful Saturday.
Cheers Dears,
Bre