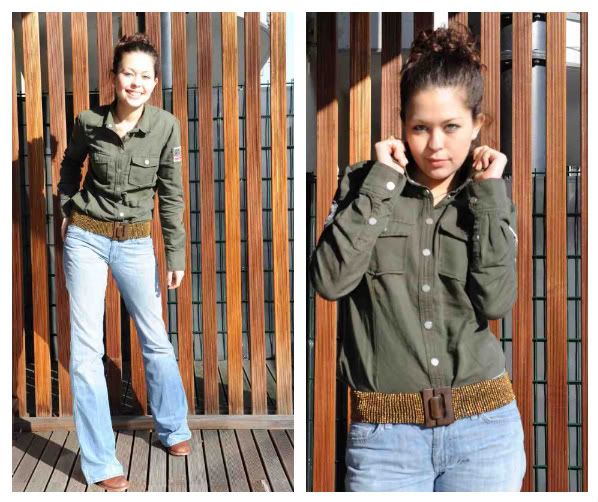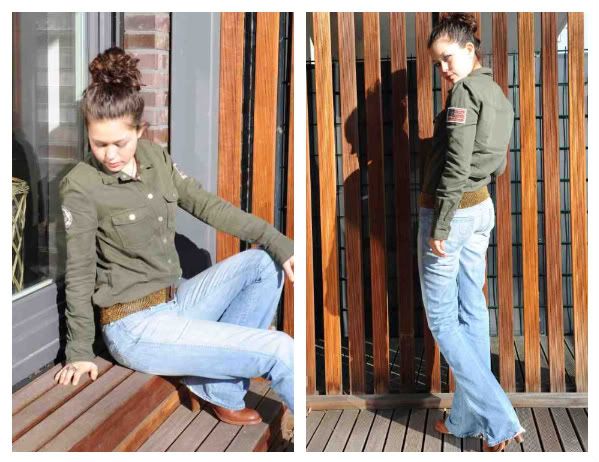 I got dressed in a hurry yesterday and ended up very happy with myself. I bought this beaded belt a year ago and have only managed to toss on a few times and this was perfect! It's definitely re-do worthy. My bf said minus the American flag stamped on my arm and no sunglasses on, I looked liked John Lennon. That my dears was a compliment.
I would like to send a special thank you to Rose over at
Lovley Ladypants McGee
. She actually read what I wrote on Thursday's post and noticed that half my sentence was chopped off. It was there on the preview so thank you dear Rose you are truly sweet and a very good blogger for not only catching that but by pointing it out to me. Do, or did you go to U of O? The only other person who points that stuff out to me also lived in Oregon and graduated from there so it would be funny. Anyway dear thank you!
Cheers Dears,
Bre