This circle here in the pathway was quite nice as a marker. I knew exactly where to stand and what's not to love about that? My pictures did turn out a little blurry even so. Something on my camera is loose and I have attempted to fix it with out avail. What happens is I fix the camera where I want it and wait for the timer and keep my fingers crossed that the camera is still facing me and not the ground.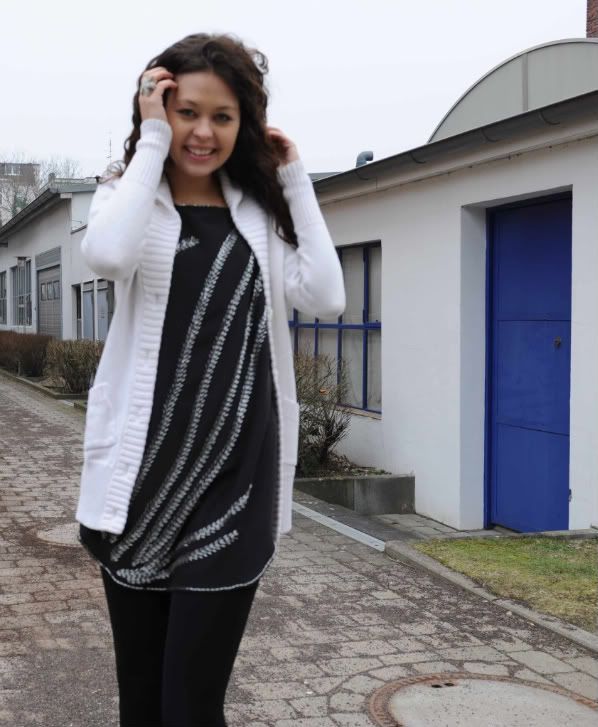 This dress reminds me of seaweed or something similar at the bottom of the water. Look at the pattern it's like flowing leaves. I love it nonetheless and will wear it until it falls apart. I hope you don't get sick of it.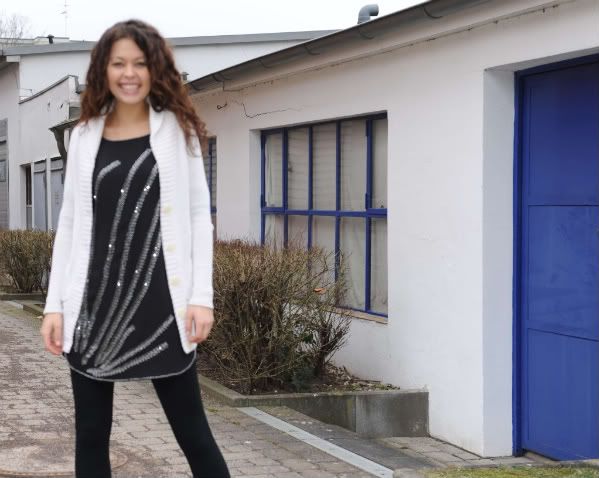 Friday is my last day of the 30x30 challenge!!!!! I haven doing this with only 26 items as of this week and I don't plan on adding in any more items. I figure if I do I will tire of them too quickly and that will just not be fun. How far along are you?
Cheers Dears,
Bre
p.s. my hot dinner date last night went great. I ate a caramelized goat cheese salad. Yum!