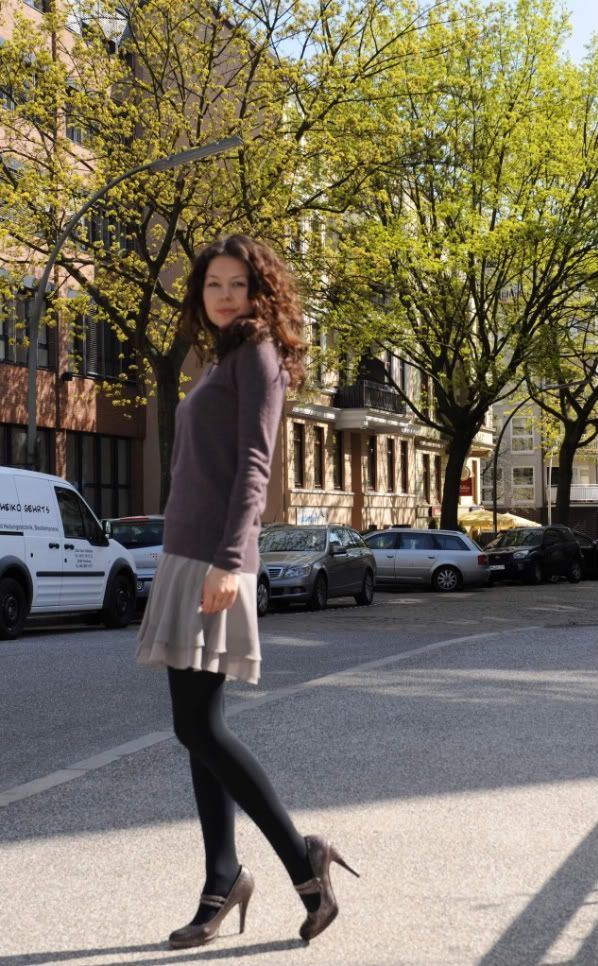 sweater: J Crew. skirt: Uniqlo. tights: Falke. heels: No name
…my skirt got tucked into my tights. That has not ever happened to me before. I noticed it, thank heavens, four steps away from the bathroom door and no one was behind me. I always thought that something like that only happened on t.v. Well no it's real life kids, real life. The other bummer about it is some girl in the bathroom totally saw it and didn't say anything. Rude much?
Can you tell in the first photo that I am wearing a heavy black scarf? I wore it all day as it's not warm enough to go with out yet, but the shadows in the pictures were too harsh so I took it off. Not so sure the outfit looks the same with out it but oh well!
Well I have no more embarrassing things to share so until tomorrow!
Cheers Dears,
Bre