It was such a freaking fantastic day. I mean the day is still happening but I am just saying. Anyway so I got a little silly and thought if it makes one person smile then my day is complete.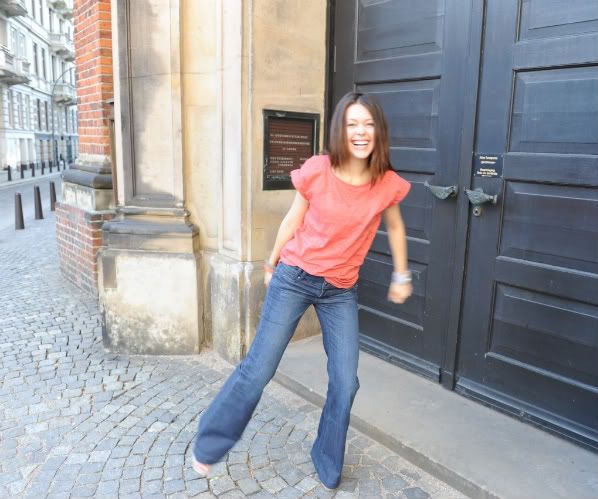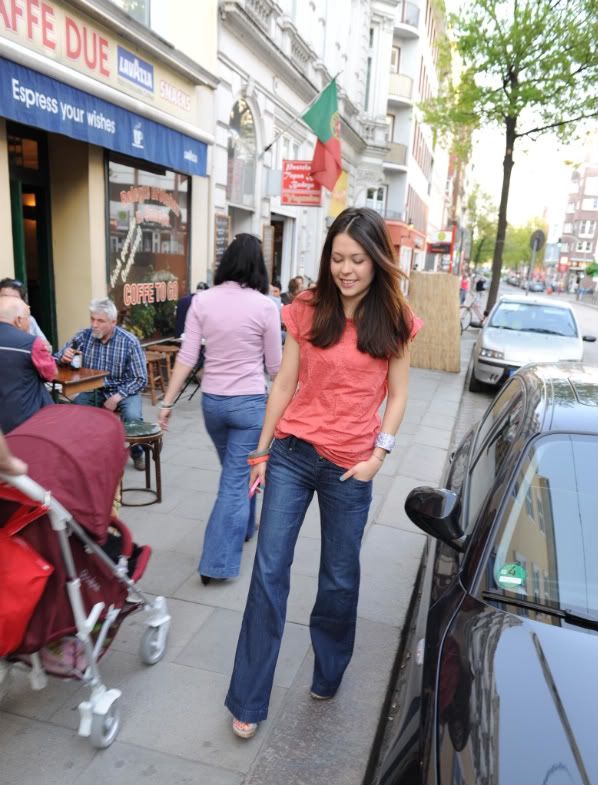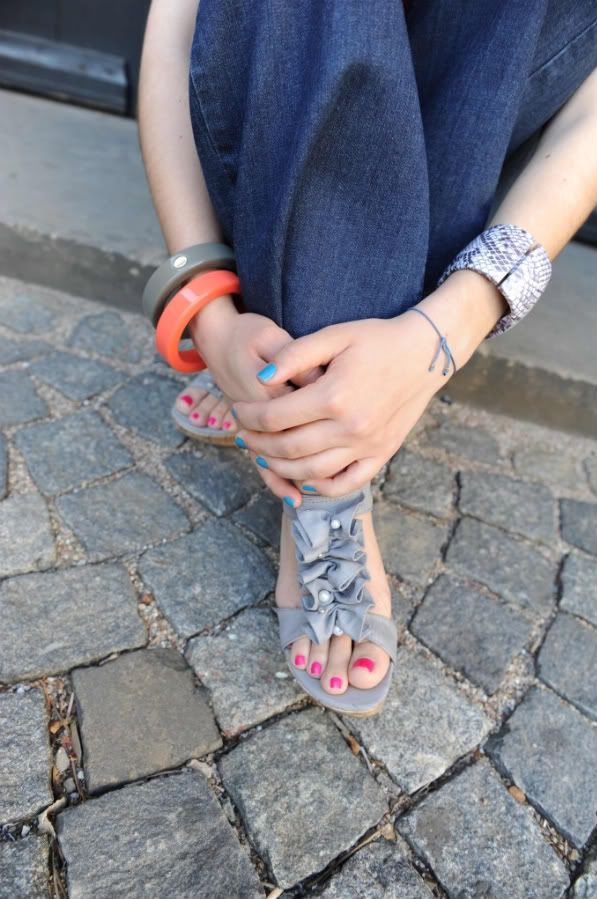 I wanted to display my non matching finger and toe nails. This is how I color block.
t
op & bracelets: Mango. watch: No name. jeans: White House Black Market. wedges: Classified.
Yesterday I wore a crazy fun outfit and didn't end up having time to take any photos. What did I do that so much more important you ask? I met some girl friends for lunch after school, which led to shopping, coffee and hours of talking nonsense. After all that fun I mustered up some more energy for fun and the bf and I met another couple at the lake for a bbq. We strolled in after 3am and I was so beat I hit the sheets. The blankets I am carrying are from said bbq.
Well dears not to cut this too short but I have some phad thai calling my name.
Cheers Dears and Happy Good Friday!
Bre