The lovely Linda (
the Auspicious Life
) and Liz (
26 and Counting
) from
Every Body Every Wear
let us vote and the vote was, as I'm sure you already know: Florals. I am a firm believer in not buying new stuff for outfit challenges. Sometimes I know that seems impossible but this time around I was able to use an oldie (see
here
) and newbie that I have been dying to wear since I got it.
What I love about this skirt is that it's actually a tube dress. That means I can wear as a dress, a skirt, or a long skirt. The thing I love about the tank is well, everything!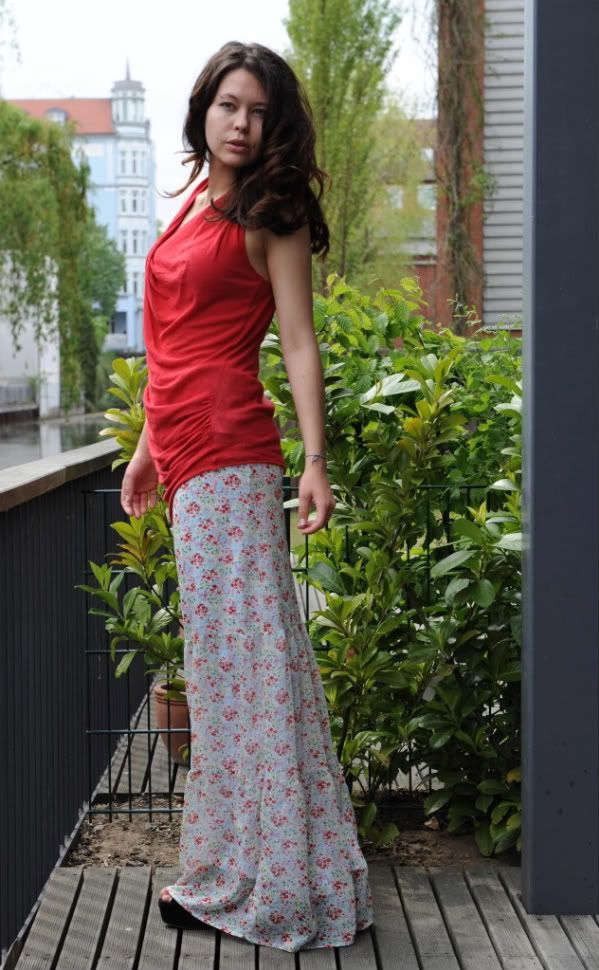 tank: Helmut Lang. dress: Macy's.
Cheers my Dears,
Bre