Be it spring or summer the mornings here are always chilly and what's worse are the classrooms here. They are colder then it is outside which for some people like men or those who have fantastic blood circulation this is not a bad thing. I am neither of the above. So I began the day with a sweater.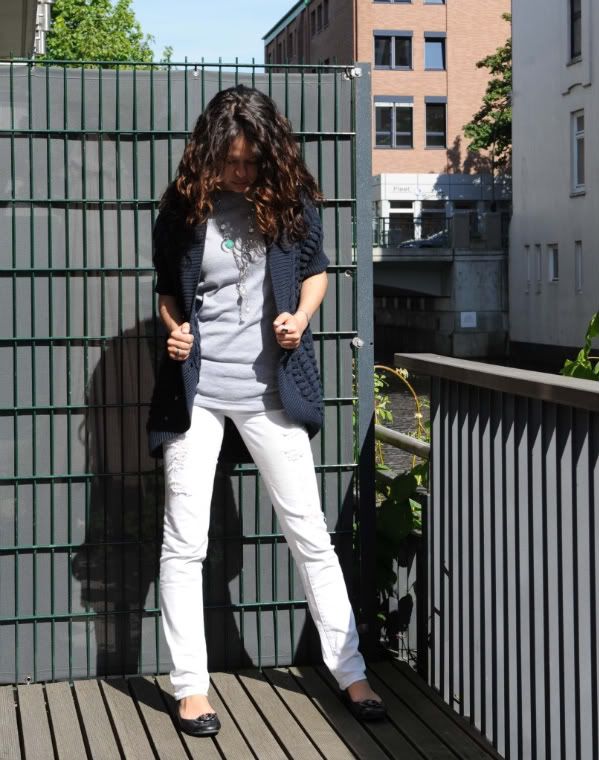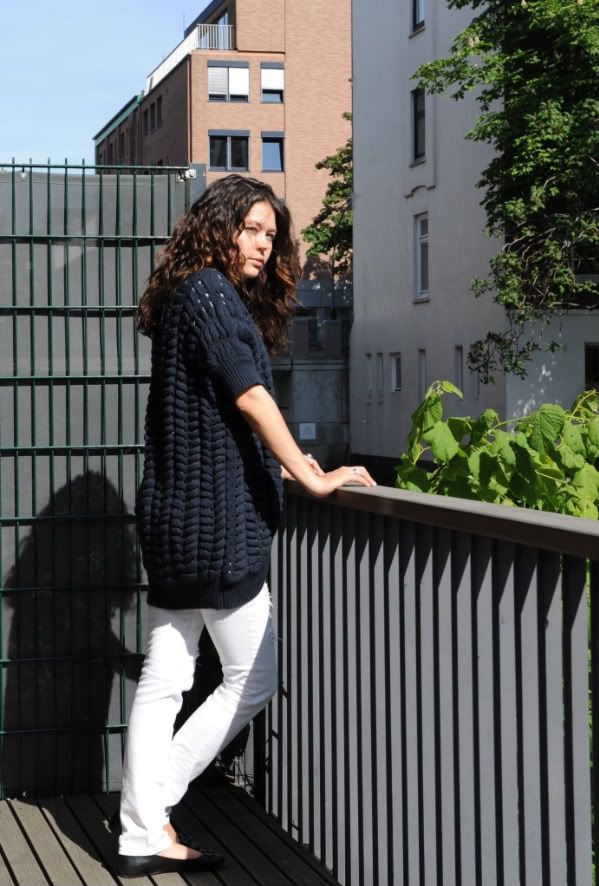 Slowly but surely it got warm enough to lose some clothing (don't start thinking dirty now! This is a blog you know.) I am talking about the sweater and eventually my shoes. I'm thinking that this outfit looks better with out shoes but then again in summer I think that about every outfit.
Then it got so warm I felt the need to celebrate by jumping on my couch. It was fun and made me feel like a kid again.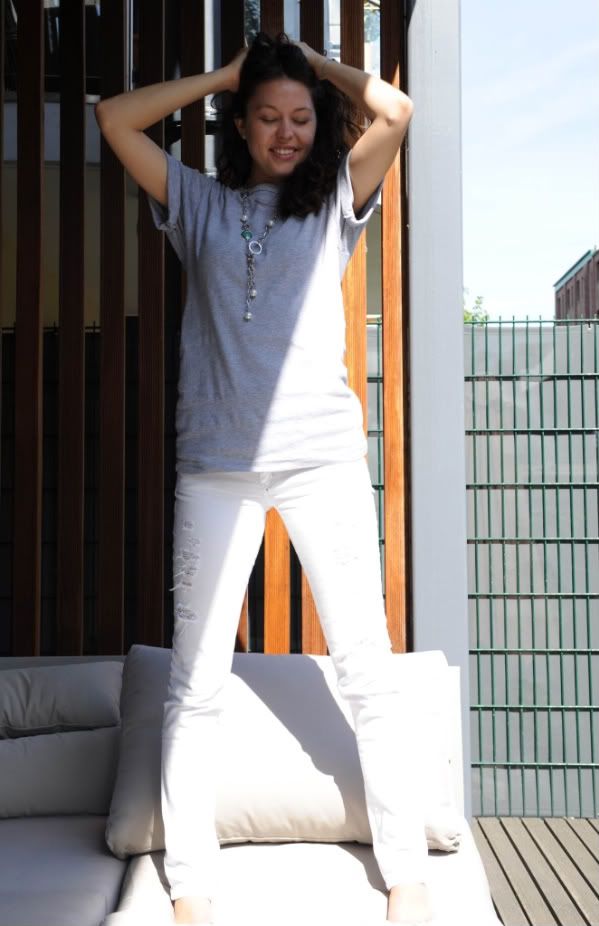 sweater: Only. t-shirt: American Apparel (mens section) jeans: American Eagle.
What silly things do you do when feeling like taking a break from being an adult?
Cheers my Dears, Bre