I have yet to hear back from the company that I ordered my tripod from that is missing pieces. I will have to call and get nasty I suppose. The things we have to do.
My mom came to visit me over the weekend and I wanted to show you what luck my family and I have.
On a better note I got two new things last week. One I bought, the other my mom bought me when we were antique shopping. Can you guess which is which?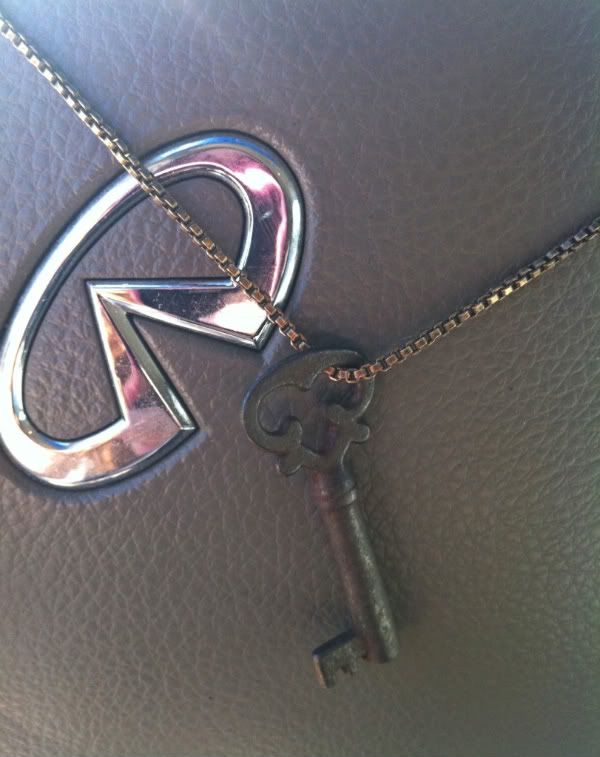 I finally have a car!!! Okay I have only been back in the US for about three weeks now but finding a car proved to be a royal pain.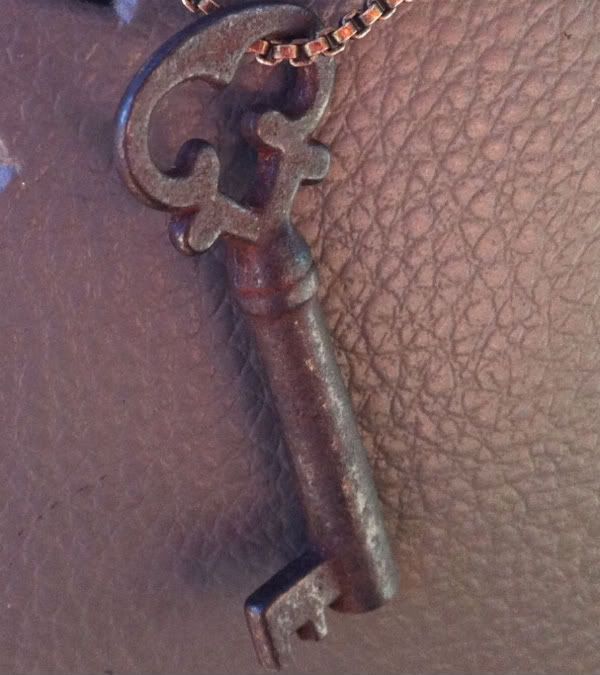 I just had to give this vintage key necklace it's close up moment. The rusticness of it is just too fabulous.
Cheers,
Bre