Still trying to get settled in my new living arrangement, the tripod I ordered is missing pieces. I have emailed the company and am waiting to hear back from them. In the mean time I dragged my dad over to a little park to take my pictures. When I went to look at how he was doing, I noticed he was chopping my legs off in the photos.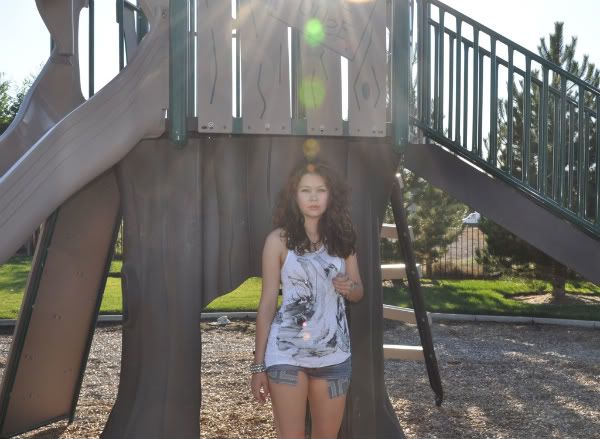 I asked him to get my shoes too and this was the next shot he got.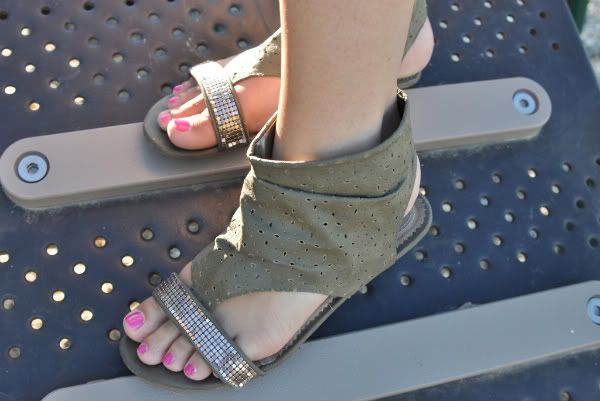 After laughing my gut out he finally got the point that I wanted at least one photo of my entire outfit. Then he started questioning why I have a blog and why other people wanted to see photos of me. After a 30-minute Barbra Walters style interview, he still doesn't get it. I love dads.
Cheers Dears,
Bre