It just so happens that this week I am in the city where my favorite park is located: New York City.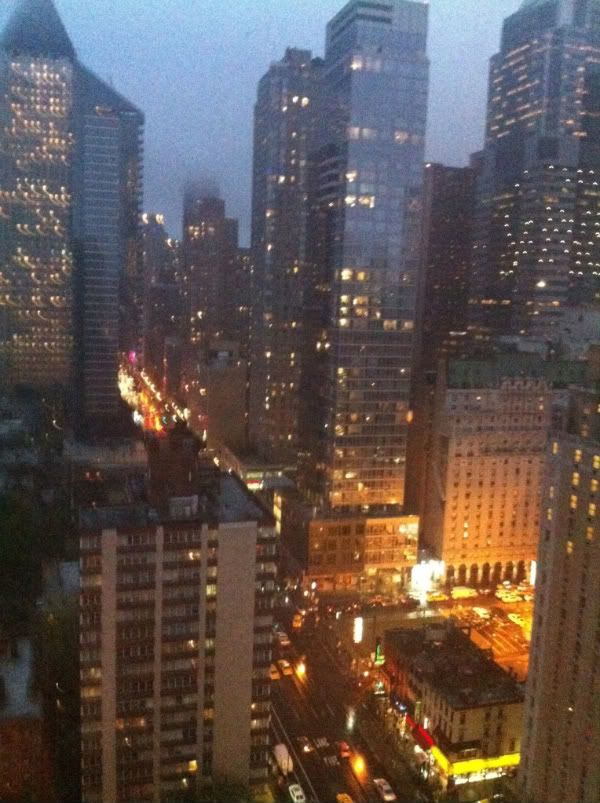 One of my favorite things to do, weather allowing, is grab a book or magazine and latte and head to the park.
Today I did just that!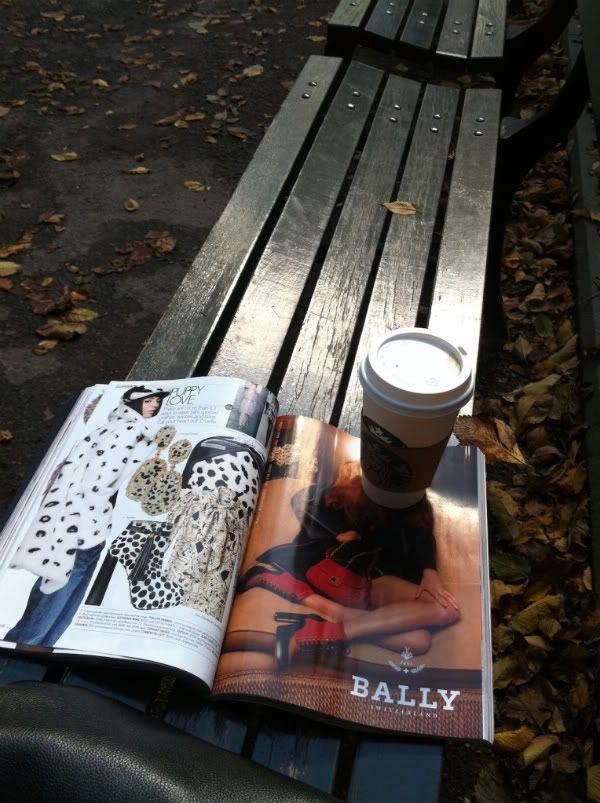 I love Central Park anytime of the year and I also love 101 Dalmations and found an inspiring page in this month's Elle.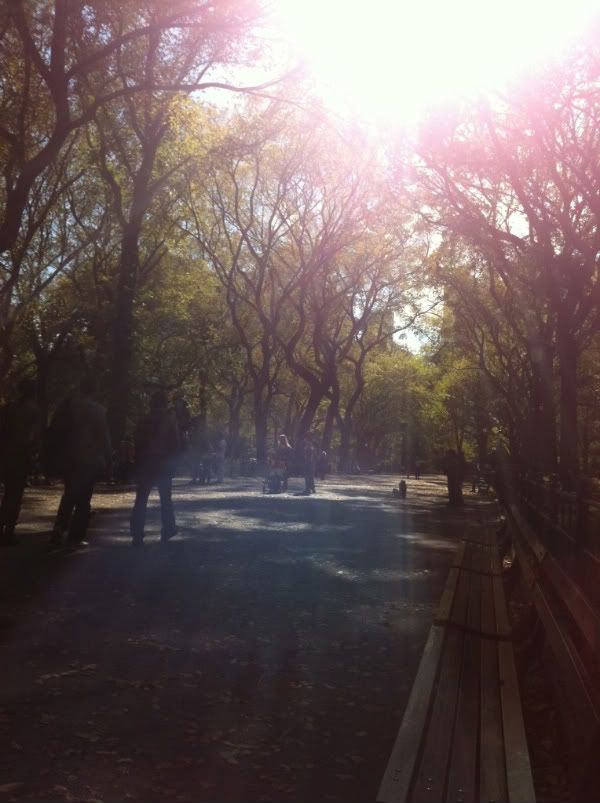 Now, I don't do real fur so you can't call me Cruela but I do love Dalmation inspired things.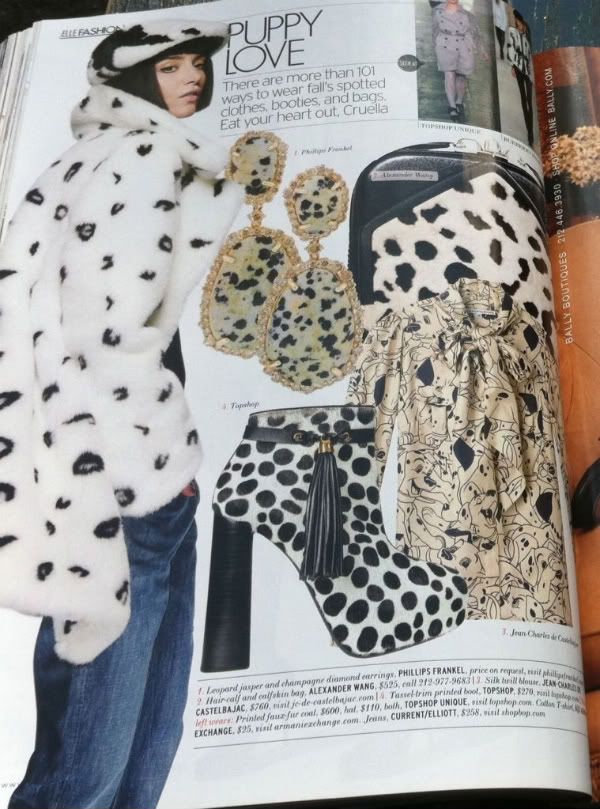 up close of a page from October's Elle USA
Tell me how you like to relax on the cheap I'd love to hear it!
Cheers my dears,
Bre