Okay so when I put this outfit on I felt comfortable and thought it looked great for fall. I was layering but showing a little leg.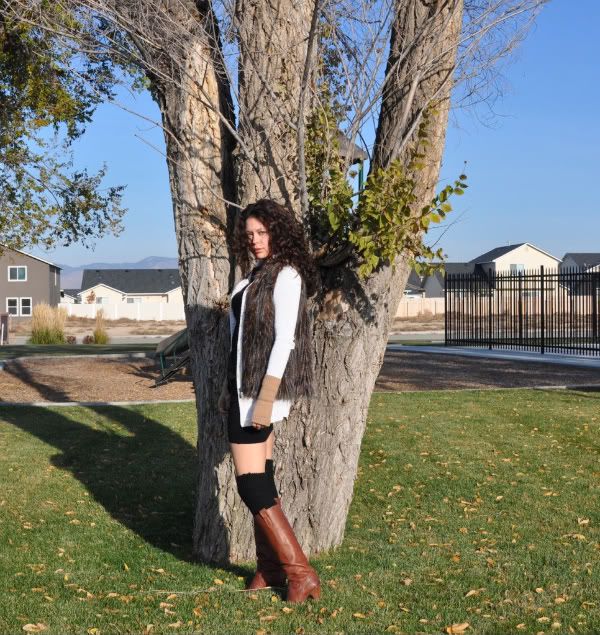 Then I went to the grocery store and everyone kept giving me funny looks and staring so I had to reevaluate. Faux fur vest- on trend, layered over a cardigan-also on tend. I am in my 20's so I'm showing a little leg-on key. Leg warmers/knee highs-on trend.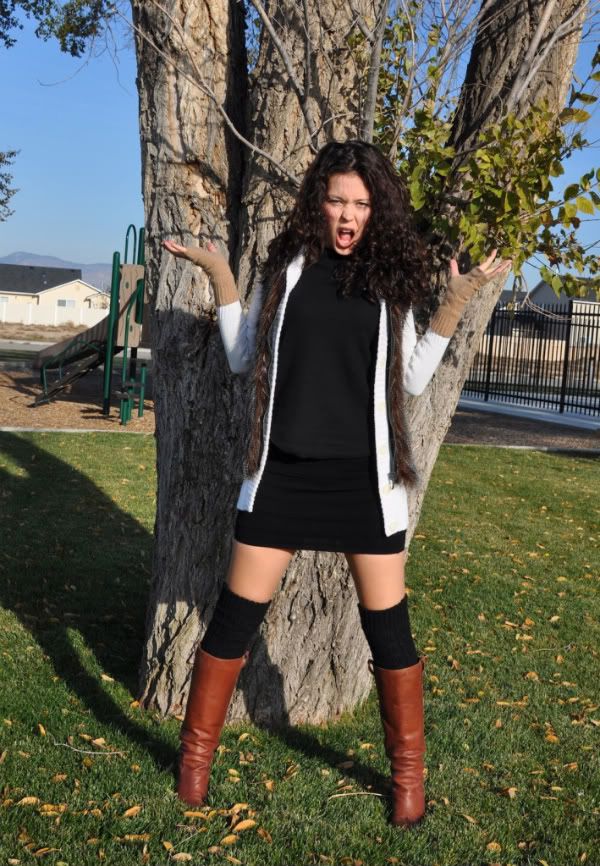 I still don't get it. Instead of high street (I tried the scream look like the girls in all the fall/winter ads) did I hit hooker street or something?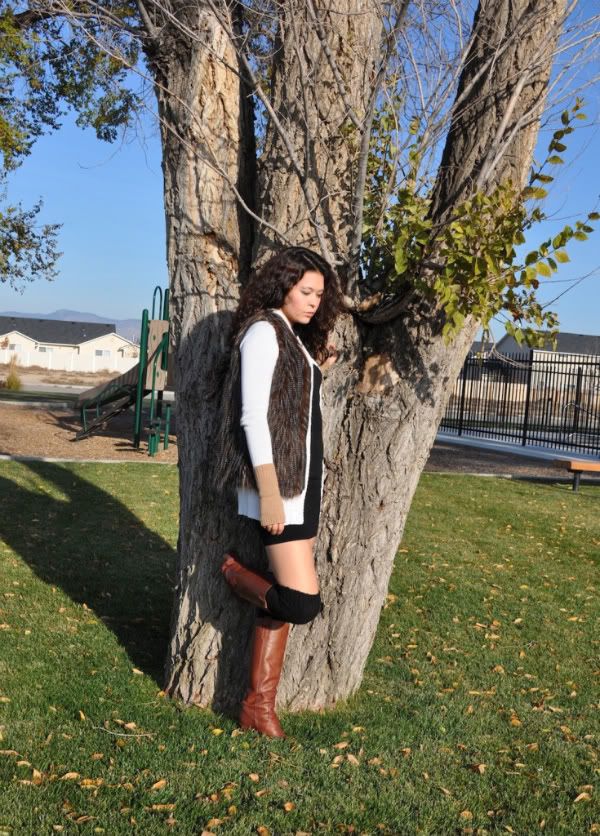 Switching gears here. I read a great post over at
Pencil Skirts and Lattes
the other day. It was about being real and how sometimes the blogger life and life of bloggers can look more glamourous then it actually is. I thought about that post for the rest of the day and I was compelled to share that I, in my mid to late 20's still have acne. I had tried everything including Accutane. I usually don't take close ups of my face for that reason but I did. I don't photoshop my photos but I do wear a lot of make up to hide it. But here is my close up in all it's glory:
My advice to all of you today is be yourself and be real.
Cheers my Dears,
Bre