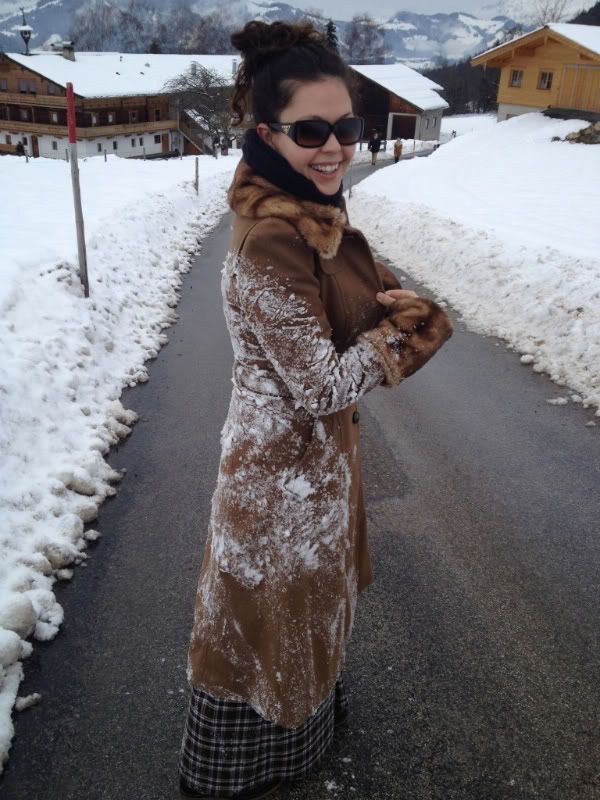 This is what happens when you mess with my bf.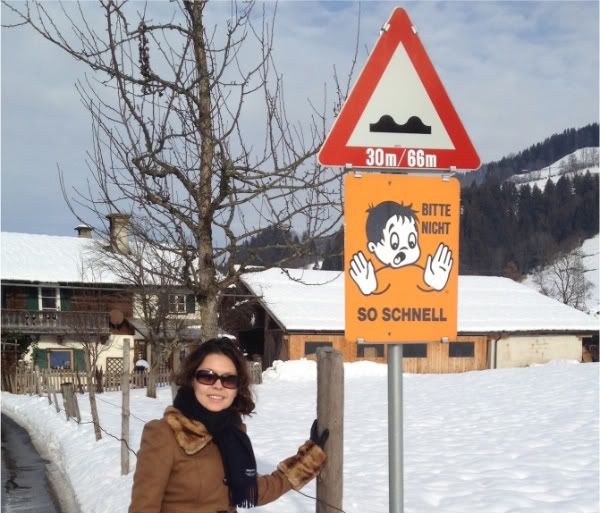 These little paper signs are genius!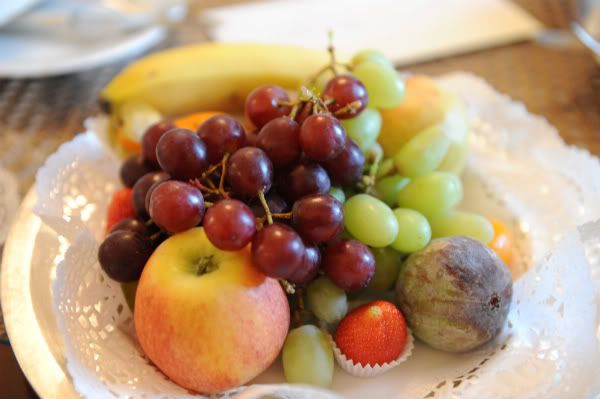 A fruit plate that was in our room apron arrival in Salzburg. I think it was meant for someone else but I felt like a princess devouring it all anyway.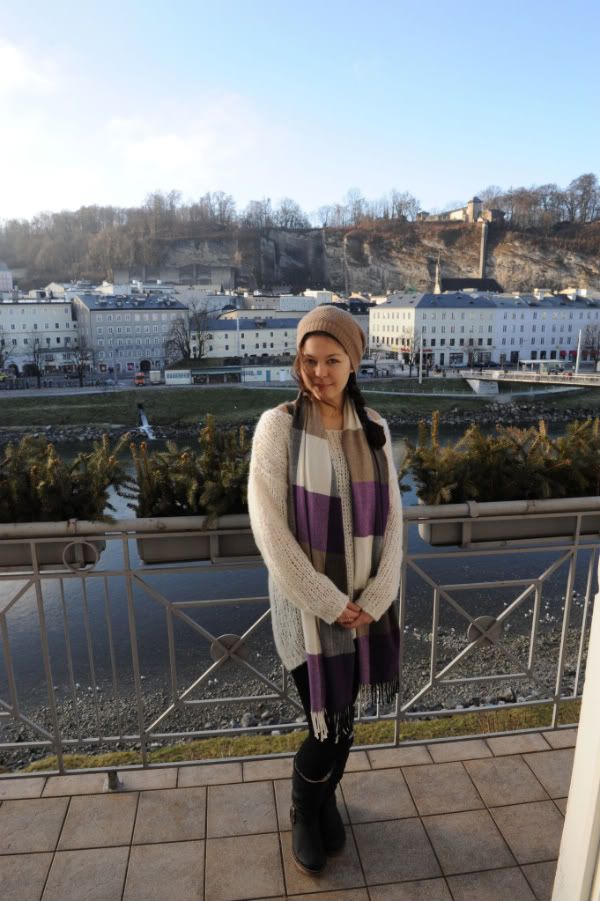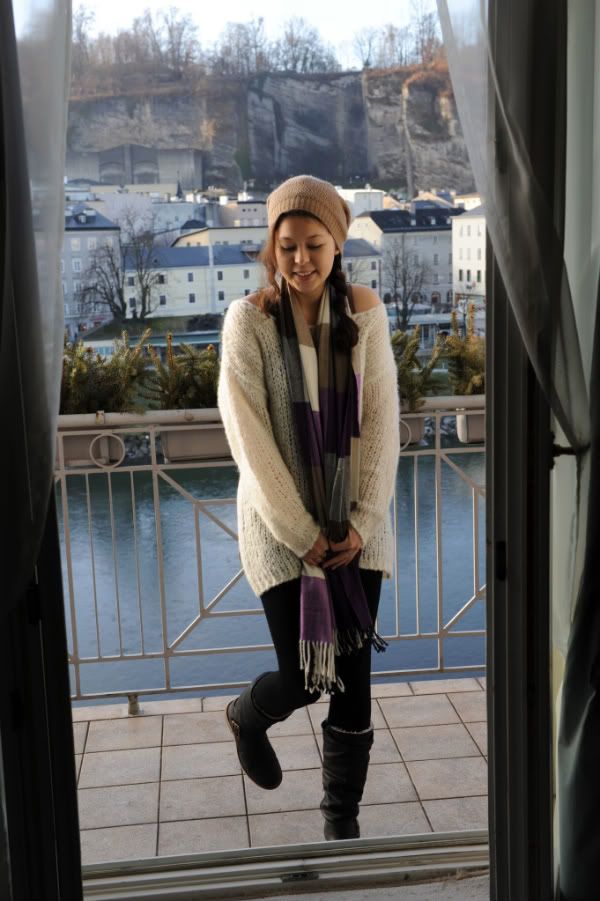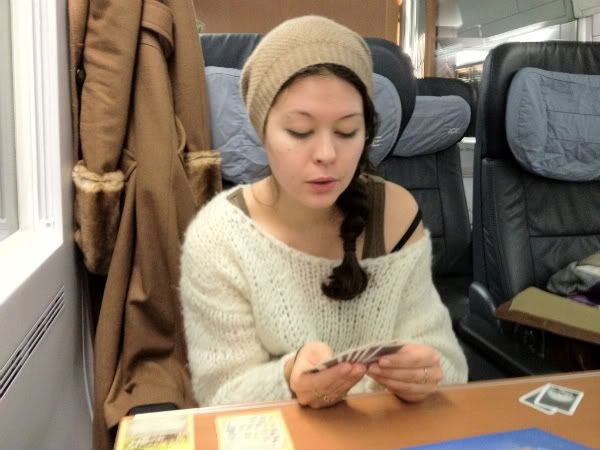 Learning to play The settlers of Catan (Die Seidler von Catan) on the train ride home...
and with a little beginners luck, eventually winning!
Have a beautiful Friday,
B