In Austria and Germany it's traditional to celebrate Christmas (Weihnachten) on the evening of the 24th. It's called
der Heiliger Abend
or heiligabend. This was may party look.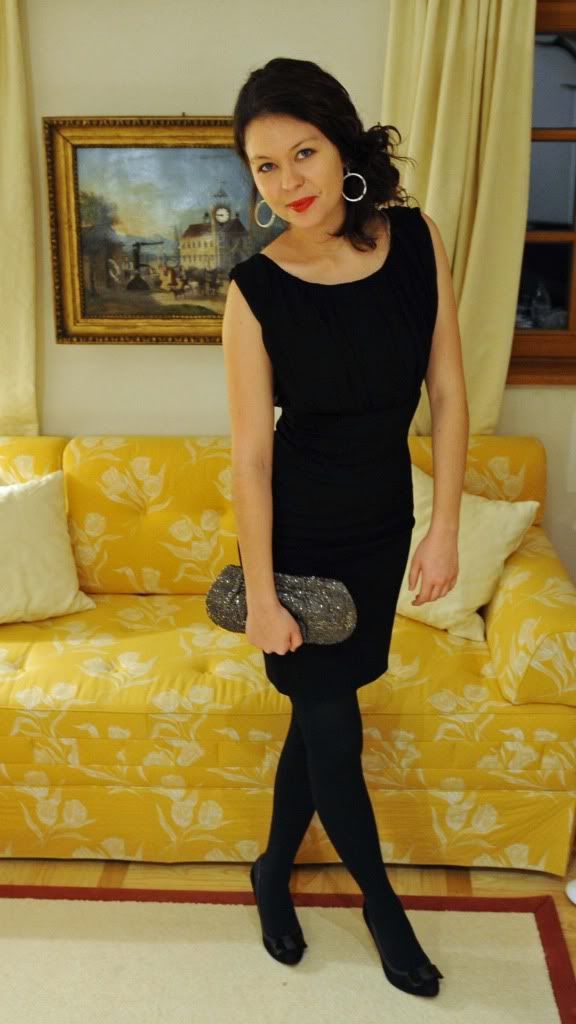 We had a delicious six-course meal and then the bf and I hit the bars. Well I guess we hit the bar since only two were actually open in the entire village and one looked stuffy. Either way we had a good time.
It's hard to tell but the buttons are sparkly.
I didn't realize how yellow our lighting in the hotel room was until my bf took these photos (thanks Honey Bunny.) I am sure the fact that we chose a yellow sofa as the background didn't help much. It's just so cold outside and it's usually raining or snowing or both. On our way to the city center yesterday it began to hail. I don't have the proper hair for this weather.
earrings- Lia Sophia
sequin clutch- Club Monaco (Christmas present from my mom)
shoes- Seychelles (now on sale!)
I am going to go back to sipping my hot cocoa, my second of the day, and then go swimming, or at least sit in the hot tub. A girl has to take advantage of such luxuries when given the chance!
Hope you all had or are having an amazing Christmas,
B