This grey cardigan was my first thrifted item EVER! When I go thrifting I always see Abercrombie and American Eagle and such brands. Now there is nothing wrong with these brands, I'm just not much of a polo shirt wearing kind of girl. I finally was able to make it to
Wasteland
in Santa Monica this summer and found this beautiful
Stefanel
long cardi sweater that I can't seem to get enough of.
My second new-ish love is this scarf, or as I like to call it, my blanket. I picked it up about a month ago and have been wearing it with everything even when it doesn't match. I can't help myself it's just too fun.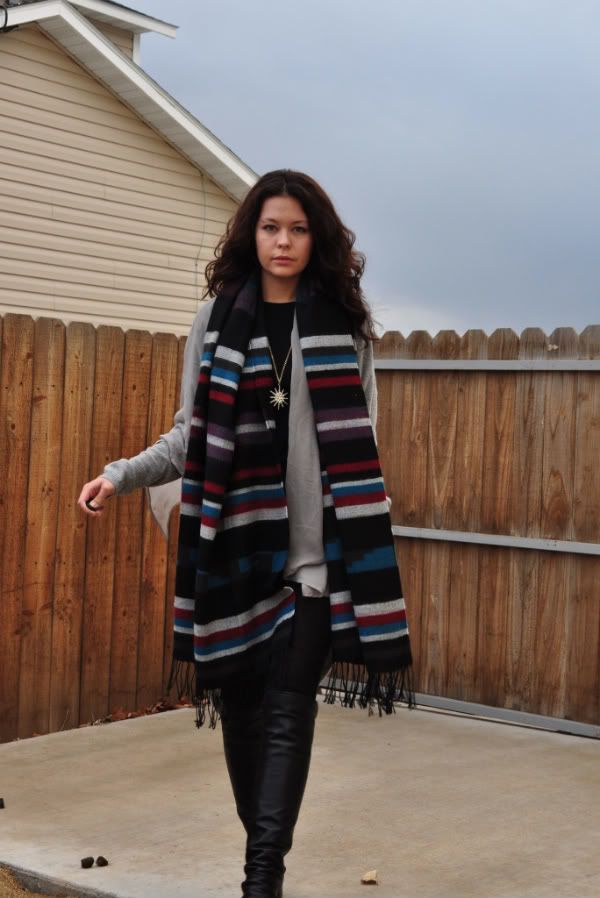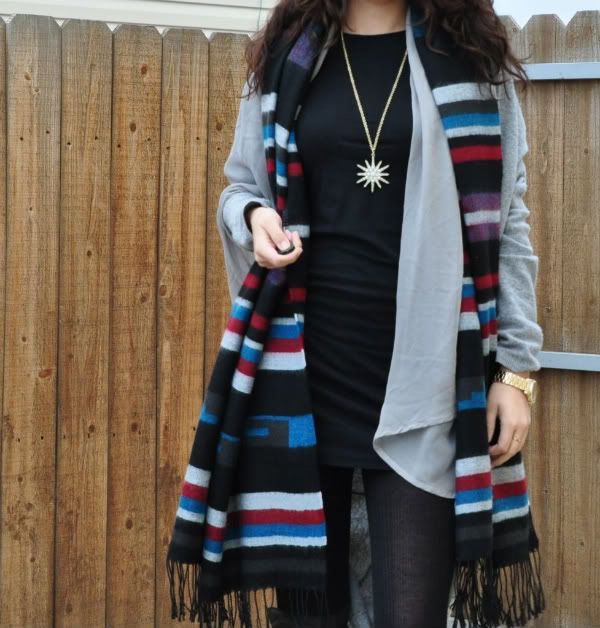 outfit details:
cardigan- thrifted
scarf- F21
dress- H&M
sweater tights- Falke
otk boots- Stuart Weitzman
necklace and watch- Francesca's Collection
Wishing you a fabulous Friday!
Love,
B

p.s. I know you can see my remote, I am still trying to get the hang of it.