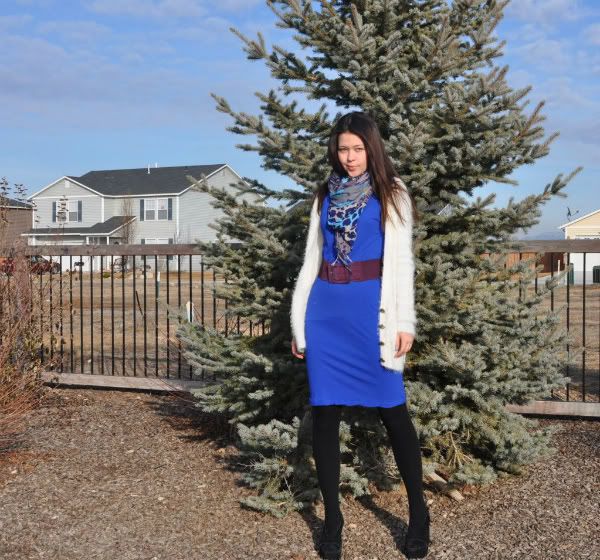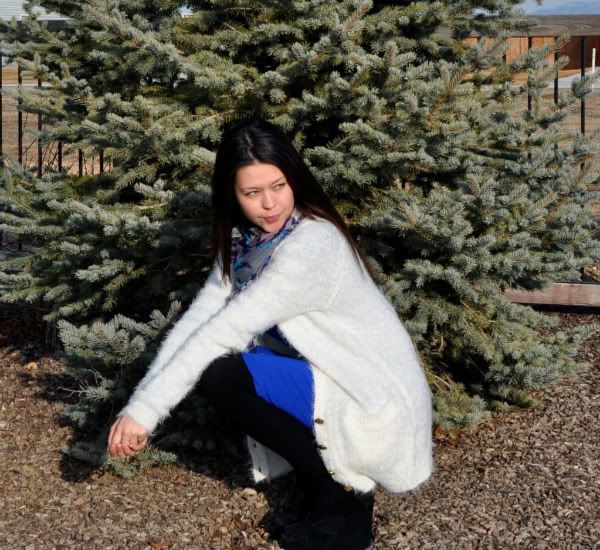 belt- H&M. I got it 2 years ago for 3 euros!
I know that cobalt is huge right now and for spring. Every time I saw bloggers put together collages I would just be gaga over every cobalt item. It wasn't until last Thursday (I wore this to school on Friday) that I remembered (rather stumbled upon) this dress that I bought in Amsterdam last year (view entire dress
here
) . I wanted to wear it to bed I was so excited and then thought it night be better if I waited until morning and layered it. This fuzzy sweater I picked up at Urban became my favorite the moment I touched it. I wish you could touch your screen and feel how delicious and soft it is. It's amazing; I could wear it ever day and be okay with that. For everyone's sake I will try and refrain.
I wish you a beautiful start to your week!
Cheers,
B