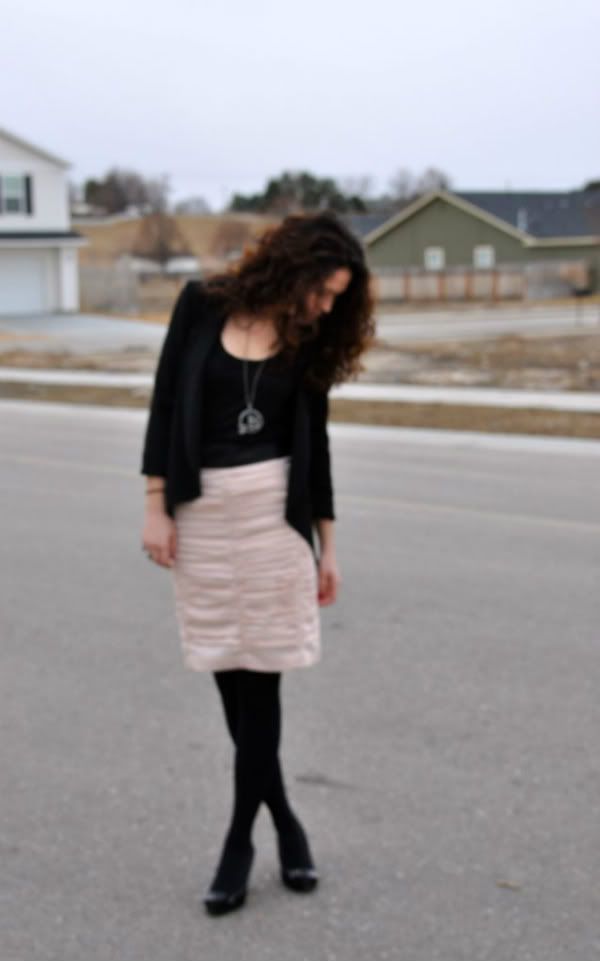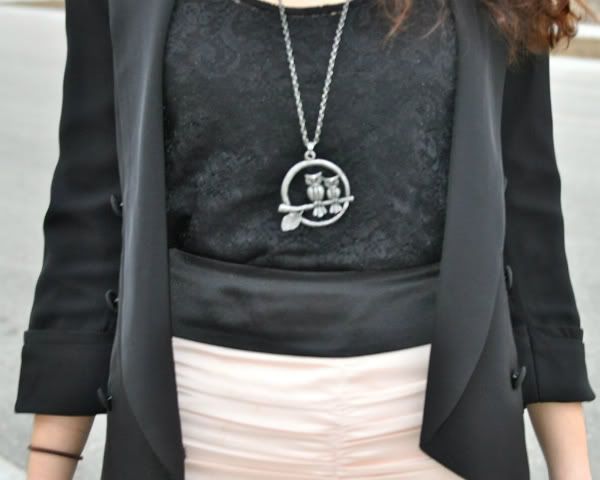 I had less than three minutes to take these photos so instead of setting up my tripod I used 30 seconds to beg my dad to run out front and snap a few shots. He protested, but eventually gave in. As much as I love him, he can't tell when photos are blurry so I think I have to fire him form photo taking.
Before I could even get my tripod the sun went down. It's cold so I'm staying in. You will just have to admire my romantic owls lying so sweetly on my black lace tank and try to make out the rest of my outfit.
Happy Valentines Day!
I'm off to a romantic night alone staying. Jealous much?
xoxo,
B

p.s. try to ignore my hair tie on the right arm. I was in a hurry.