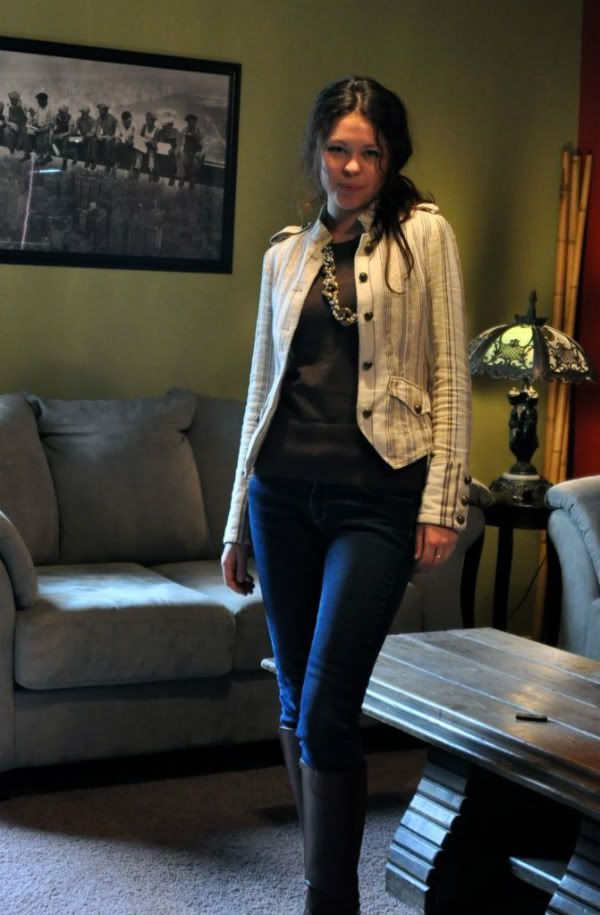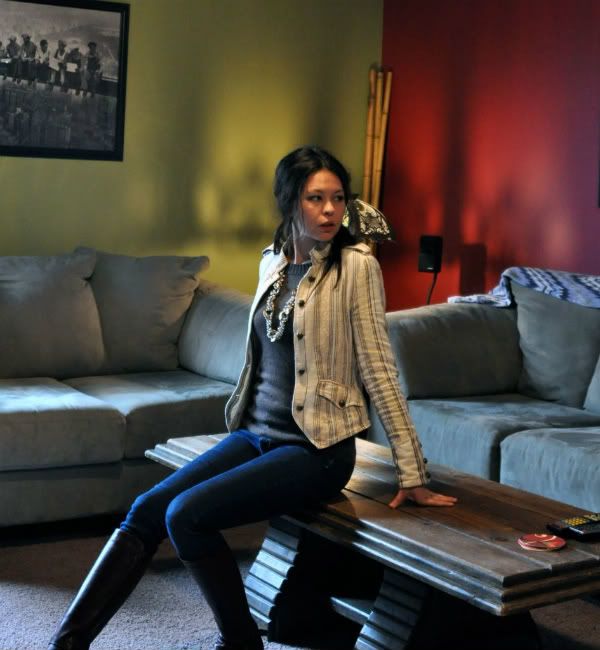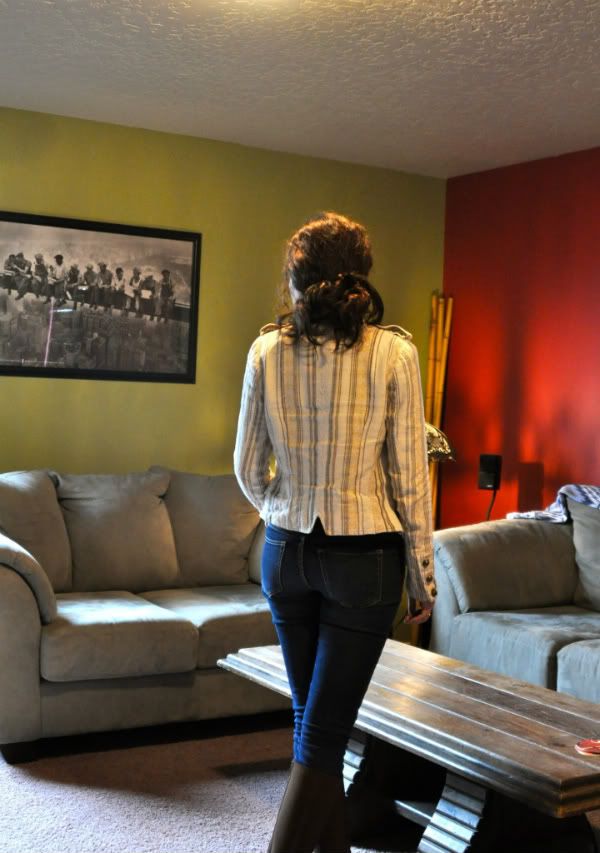 blazer- Mango. jeans- H&M. sweater- Banana Republic. necklace- Böhme. boots- Russell&Bromley.
The weather yesterday was hideous. The wind was roaring and it was snowing and raining at the same time. I was not about to subject my camera and tripod to such conditions, so we remained inside. I took these photos in my dad's den, which my sister, bf , dad and I painted last Christmas. This room does not get used enough so I took advantage of it. Used or not, it beat going outside again.
I have a huge speech this morning in my communications class and couldn't sleep. My stomach is in knots but I think I will do okay.
Wish me luck!
Cheers,
B