I took these before I got sick and this particular morning was very cold and windy. I am posting them though, because we are having 40 mph winds and they are predicted to sick around through tonight. I'm not sure my hair can take a beating like that, let alone my tripod.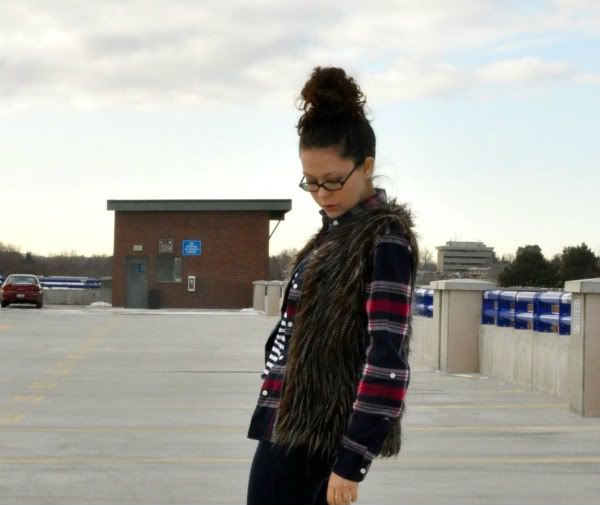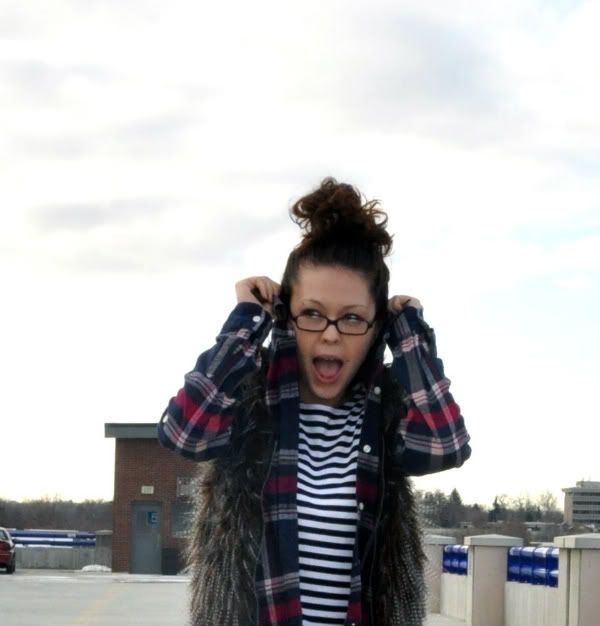 I don't know what compelled me to put this outfit together. But, I wore it with confidence. Or is that attitude?
outfit details: stripped tee- Mui Mui. button up- Lucky Brand. faux fur vest- I forgot. skinnies- French Connection. booties- Buffalo of London.