One thing I love about Boise, ID is that the sun usually shines.
Sometimes it's blinds me though: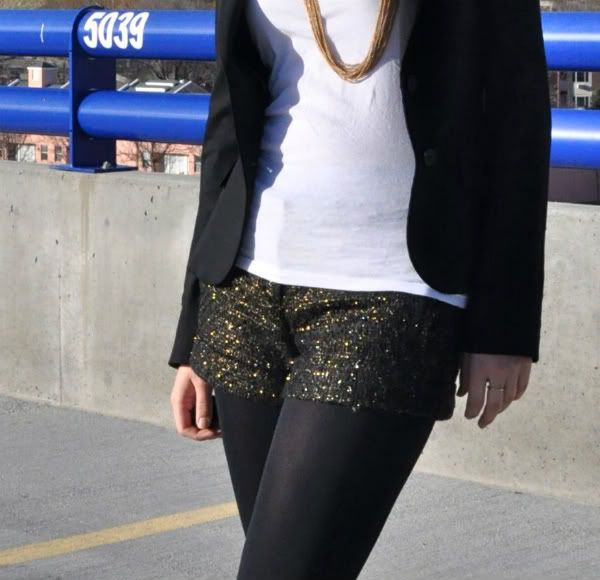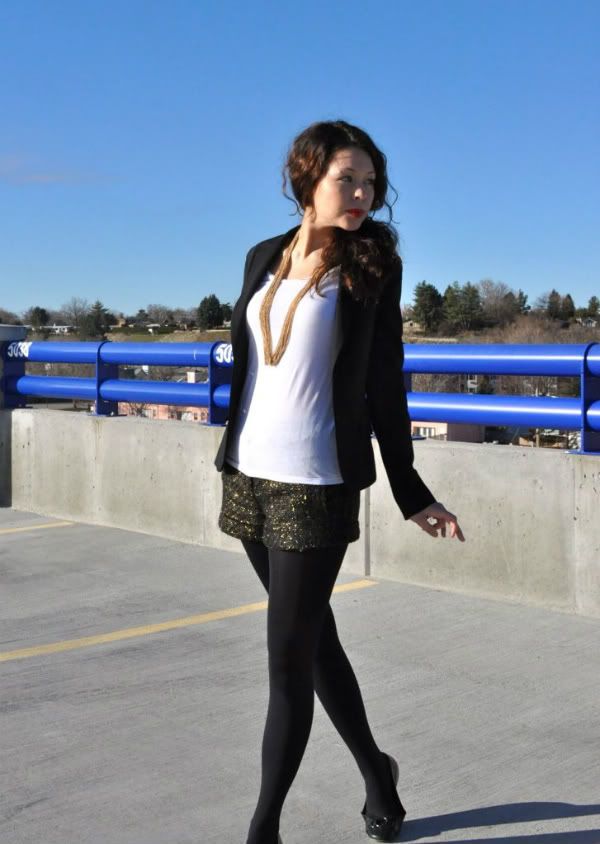 blazer/tee- Club Monaco, shorts- Express, necklace- boutique in France, flats- Bally.
I love these shorts, they have gold flecks in them and are so fun. The bummer news is that with out tights they scratch my legs. It's not pretty when that happens.