My lovely boyfriend obliged when I asked if he could snap a few photos of my outfit and hair. He handed me a power tool and said I had to pose with it first. I humored him and the photos turned out post-worthy. Go figure! Thanks honey.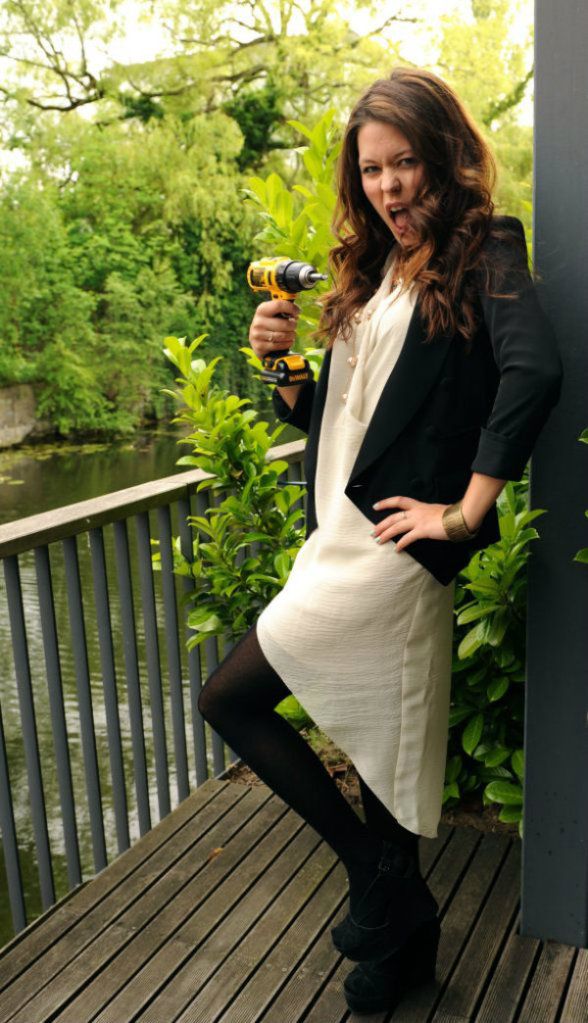 blazer- Irene's Story, dress- H&M, necklace- J Crew (old), bracelet- Club Monaco (also old), tights- Falk.
This is as close to "beachy waves" than I ever come to before. I pat myself on the back for that one. Seriously.