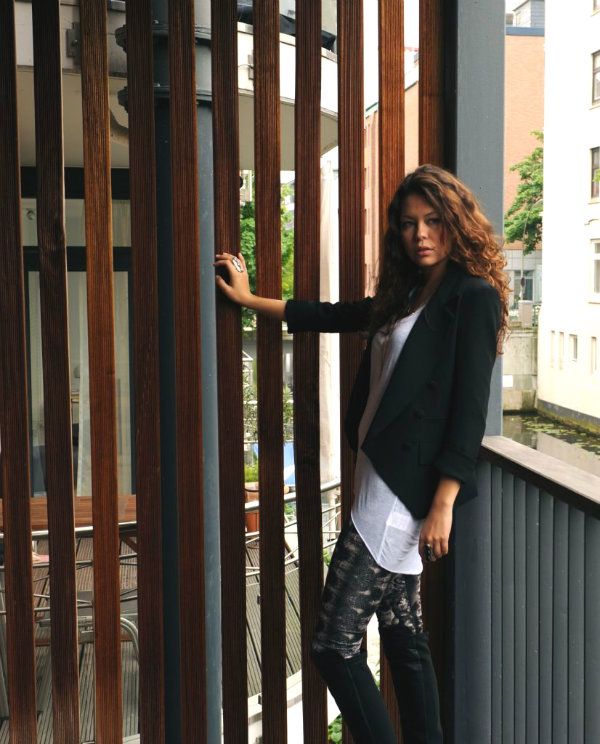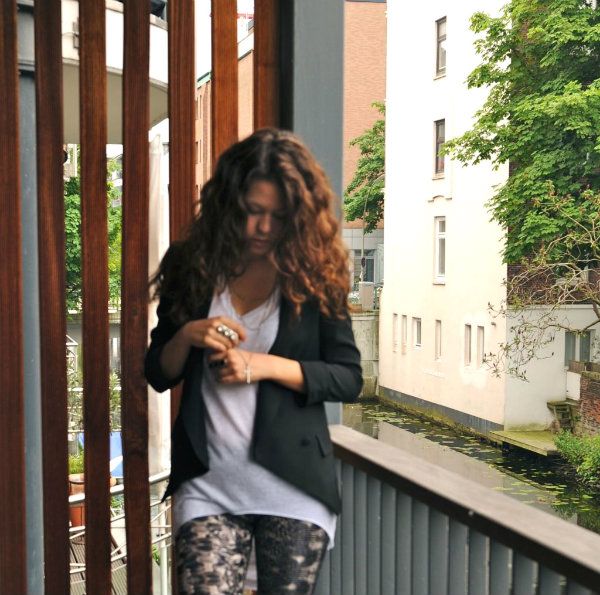 blazer- Irene's Story. burn out tank- Helmut Lang. leggings- Aminika Wilmont.
I was in a super duper hurry when I took these photos. I was running late and almost didn't even snap any at all. I loved this outfit though, so I set the timer and took about 6 photos is thirty seconds. As you can imagine, most didn't turn out too well. It's been really gray and overcast everyday so I had to lighten each picture a bit and most turned out blurry.
I want the damn sun to come out and rain to dry up! I want summer. Proper summer.
I tried to fit in a close up of my jewelry and my burn out tank, but I failed miserably. Oh well, there is always tomorrow!
Cheers,
B