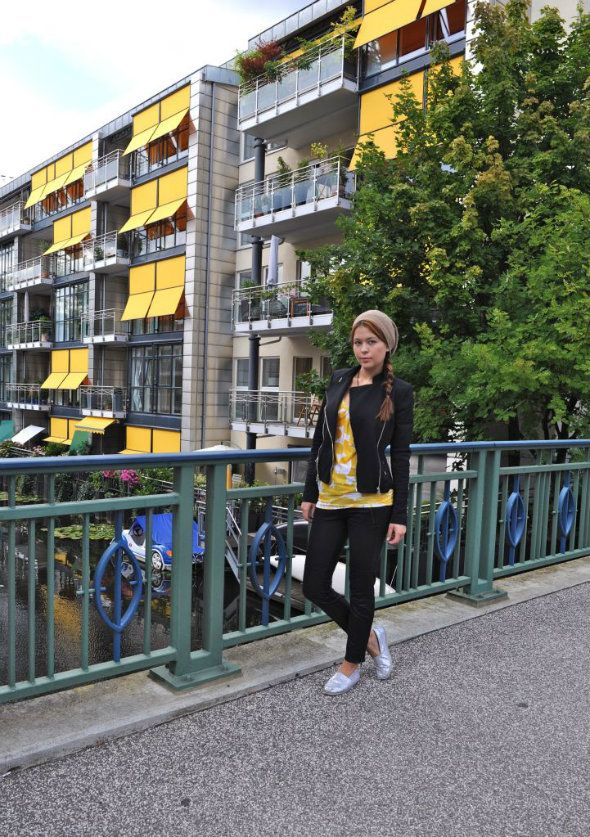 Yes, my Tom's again. I admit, I have a slight addiction at the moment. They are not even really my style, but man they are comfortable.
a
This jacket zips two ways!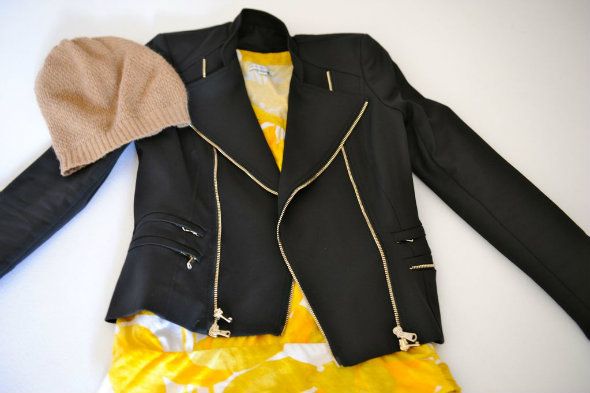 I have on so many zippers today.
jacket: Flavio Castellani. tank: American Eagle (old). faux leather skinnies: J-Brand. shoes: Toms.
I tossed this outfit on to make a coffee run. It's 1 km (0.6 miles –a little over a mile to and from) to my favorite coffee place and needed it today. I was feeling so lazy. I ended up keeping this outfit on to run errands as well.
I think I heard some guy tell the woman he was with that I looked chic. It was German, so I hope that's what he said! It was just after my first sip of coffee though and I feel like Superwoman at with the first five sips.
p.s
. My jacket—
it's the same one in this post
— is not leather. I got a few comments saying my leather jacket was great, but it's fabric. My leather jacket is in the states awaiting my return.