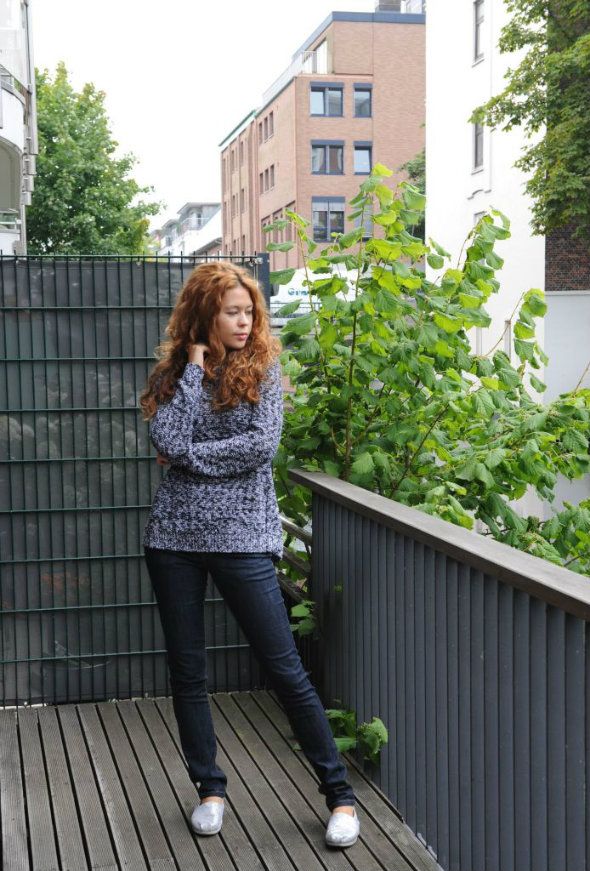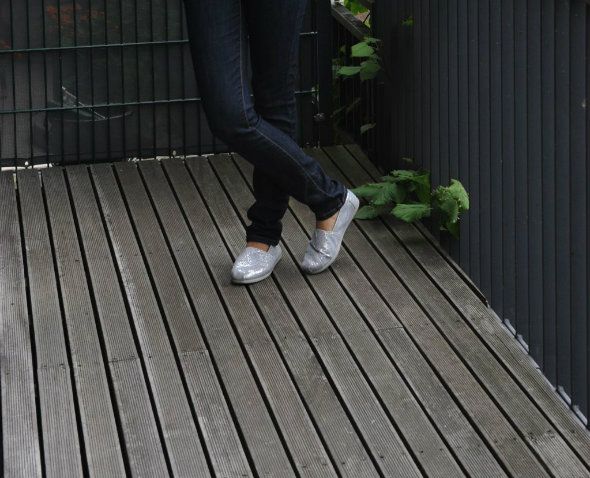 sweater & jeans: Mango. shoes: Tom's.
I haven't had a reason or the desire to really get ready lately. I just wake up and chill, or throw on what ever is clean and call it day. Today was no different. I didn't even put on mascara or blush yet and it's lunchtime. I don't see myself getting around to either. I don't even have on any accessories. I am so lame lately. I'll try to spruce myself up soon, I promise!
I have to tell you, I adore this sweater. I think it looks funny when I take photos, but I love it nonetheless. It gives a basic sweater a little something something. And yes, those are Tom's on my feet. I do so much walking when in Germany and they have yet to give me a blister (even the first time I wore them!) Speaking of walking I'm out the door to meet a friend via my bike. Walking or biking is the way to go!