Remember that movie? I saw it before I hit grade school and have been afraid of hated horror films ever since.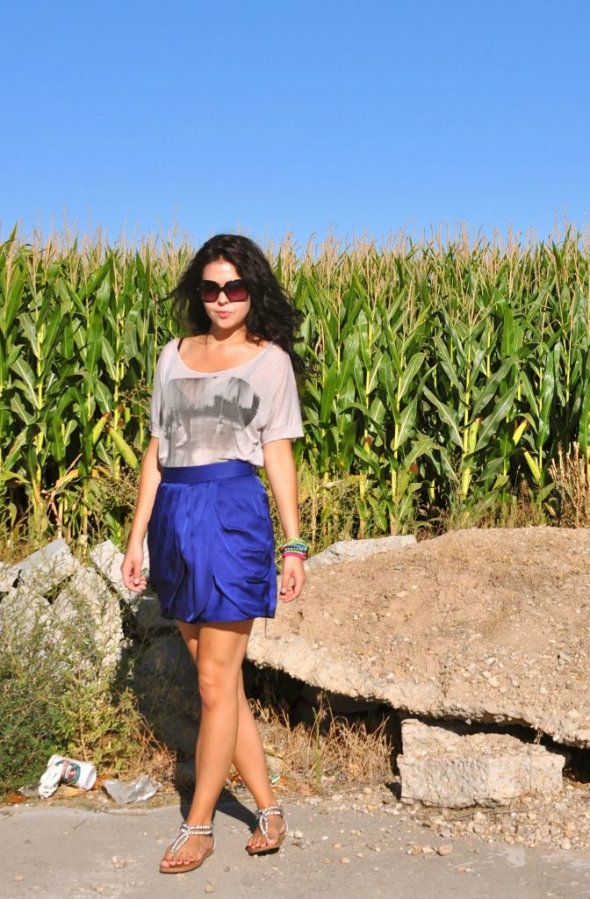 shirt- boutique in LA. skirt- Club Monaco. sandals- Payless. sunglasses- Dior. bracelets- Aldo, Anthro., and F21.
What bothers me even more then scary movies though, it the amount of corn that is in food that it doesn't belong in and that we feed it to animals that should be eating grass instead. While I could go on for ages about this, I have already been bombarded with homework. So, I just ask that you know what is in the food you eat and know where your food is coming from.
Sometimes simple really is better.
p.s. I'm back to my normal hair color!
xoxo, B