Munich had such amazing weather I felt spoiled. The sun was high, bright, and warm in the blue sky. We were even able to eat brunch outside. Spoiled.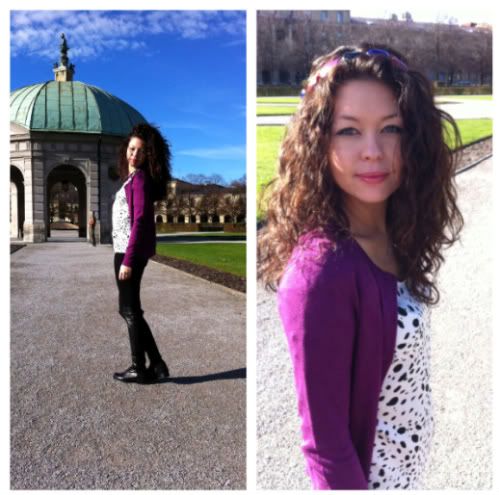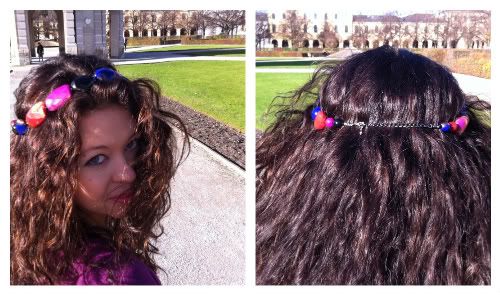 (top & cardigan: Ann Taylor. jeans: Club Monaco. boots: Stuart Weizman. necklace: gifted)
I thought it would be fun to wear my necklace on my head but it's ridiculously heavy and lets face it, it looks ridiculous. Still had fun with it. It those little things in life that fascinate me and make me happy. Try something silly today and I bet you'll laugh. Come on if not for yourself then for me. I want to hear about what you did!

p.s. I would like to go thrifting/ vintage shopping in L.A. Does anyone have good recommendations?