Sunday was a day spent in my Mango button up blouse and French Connection skinny jeans (just like
day one
) with my boyfriends cashmere sweater over the top. I was, and am,
sick
:-( I looked so bad yesterday there are no photos of the evidence. I made it through 2 hours of school today and had to come home. I can't talk and for me that is
HUGE
. I am such a talker my boyfriend has been jumping for joy the last two days.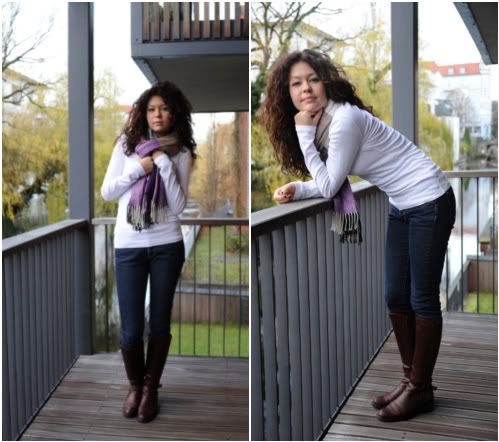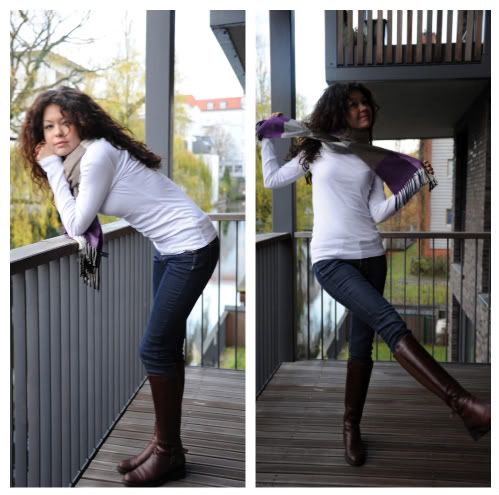 Me with barley any make-up on today. I am wearing blush for some color.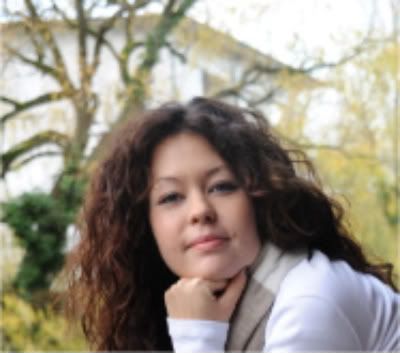 (top: J Crew. jeans: H&M. boots: Russel & Bromely. scarf: Gap)
My weekend in Munich and Amberg were fantastic and once my man comes home with his iPhone I can share my outfit from Saturday. Meanwhile I am going to continue to watch The Nanny in German, sip my tea, and hopefully take a nap. Until later....